Rochelle Etingin,
Doreen and Neil Davidowitz &
Orli Etingin and Jonathan Silver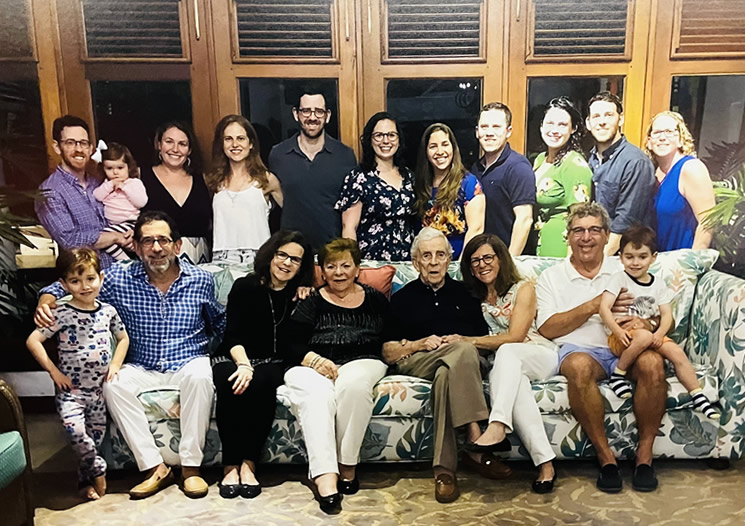 GUEST HOST
Noa Tishby
Israeli-American actress, 
producer, writer and activist.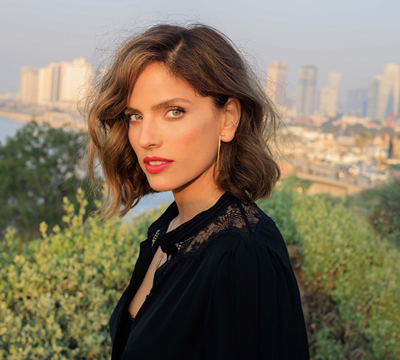 The American Society for Yad Vashem (ASYV) was established in 1981 by a group of visionary Holocaust survivors interested in meaningfully supporting the crucial efforts of Yad Vashem, the World Holocaust Remembrance Center in Jerusalem. ASYV advances Yad Vashem's mission of Holocaust education, research, documentation and commemoration by offering programming designed to engage a broad community of caring individuals to learn about the Holocaust and keep its memory and lessons alive. Through seminars and conferences, ASYV trains educators and professionals to promulgate the educational curriculum of Yad Vashem in the classroom and beyond. Its Young Leadership Associates, a dynamic group of members representing the next generation, hold programs to promote Holocaust education and awareness among their peers. With the support of donors, ASYV is able to strengthen the efforts of Yad Vashem as together we remember the past and shape the future.
Heritage Circle
Adelson Family Foundation
Steven Baral
Brenda Weil Mandel & Lou Frock
Rochelle Etingin, Doreen & Neil Davidowitz and Orli Etingin & Jonathan Silver
Sharon & David Halpern
Fela & David Shapell Family Foundation
Elizabeth Wilf, Beth & Leonard Wilf, Audrey & Zygmunt Wilf and Jane & Mark Wilf
Creators Circle
Barbara and Fred Kort Foundation
Amy A. & Robert H. Book
The Crown Family
Harry Krakowski and Rachel, Sarah, Sophie and Leah
Galia & Axel Stawski
Mona Gora Sterling & David Sterling
Sustainer Circle
Sonia & John Breslow
Haleh & Kambiz Damaghi
Gale & Ira Drukier
Abbi & Jeremy Halpern
Gladys Halpern
Pamela A. & Joseph Lubeck
Mark Moskowitz and Family
Marnie & David Nagel
Nancy & Sam Shamie
Stakeholders Circle
Alyssa Arens/One8 Foundation
The Arfa and Massel Families
The Belz Family Foundation and The Jan & Andrew Groveman Family Foundation
Martha & Barry Berkett, Judy & Robert T. Flesh, Helen & Moshe Sassover
Blavatnik Family Foundation
Adina & Lawrence Burian
Chase Family and Sam Stern
Susanne Czuker
David Geffen Foundation
Samantha & Jonathan Friedman
J. Ira and Nicki Harris Family Foundation
Debra & Robert Kasirer
Jacqueline & Barry Levine
Eve & Stephen Milstein
Dr. Riva Collins & Ira Mitzner
Lucy Pantirer, Nancy & Larry Pantirer and Family, Betty & Howard Schwartz and Family and Elisa & Alan Pines and Family
Jaclyn & Gonen Paradis
Shelley & Josef Paradis
Nancy Powell & Paul Kirschner
Rosalinde & Arthur Gilbert Foundation
Marilyn & Barry Rubenstein
Hanna Rubinstein
Leaders Circle
Fred Antman
Benjamin Brochstein
The Bukiet Families
Audrey & Sam Chernin
Victor Constantiner
Erica & Michael Distenfeld
Rita & Fred Distenfeld and Debbie & Richard Born
Valerie & David Farkas
Michele & Randy Fine
Rose & Philip Friedman
Eva Gossman
Gunther & Blossom Sprecher Legacy Trust
Bat Sheva & Murray Halpern
Moran & Jack Halpern
The Arie and Eva Halpern Family Foundation
Hiller Family Foundation
Kathy Janowitz
Ruth & Steven Katz, Ann & Bernard Sklar and Deborah & Wayne Zuckerman
Amy & Mark Kestenbaum
Marsha & Milton Mendel Kleinberg
Lee & Murray Kushner
Maribelle & Stephen Leavitt
Marilyn & Jack Pechter and The Pechter Family Foundation
Laurie & Natan Minc
Helene Neufeld Siegel
Paul Kester/The Kenneth Leventhal Foundation
Dr. Keren Perlmutter
Eva & Michael Salzhauer
Karen & Nathan Sandler
Elizabeth & Marvin Schmelzer
Gabriela & Jack Shnay
Barbara & Lewis Shrensky
David Simon
Sander Srulowitz and Martin J. Friedman
Debra & Peter Till
Andrea & Loren Weiss
David Wiener
Kay & Fred Zeidman
Protectors Circle
Andrew Bardolf/Central Construction Mgmt
Anne & Natalio Fridman
Jennifer Krinick, Joshua Gelnick and Gisella Jean Krinick-Gelnick
Suzanne & Alex Golten
Danielle & Harry Karten and The Karten Trio
Sima Katz and Family
Peaches & Shrub Kempner
Robert Kestenbaum/York International
Louise & Stuart Levine and Family
Laura Ornest & Rick Leslie
Romana & Charles Primus
Daniel Reingold
Lidia & Jimmy Resnick
Mindy and Alan Schall
Rachel Shnay
Tali & Adam Tantleff
Brenda & Roy Tanzman
Joy & Benjamin Warren
Memory Keepers Circle
Amy Frolick and Brad Eric Scheler
Karina & Abraham Batievsky
Blimi & Benjamin Berger
Nancy & Roberto Campbell/Bruckstein
Joyce Clateman
Louise & Robert Cohen
Leonard and Ruth Cole
Hans Colflesh
Amy P. Cooper
Rella Feldman & Curtiss Pulitzer
Jonathan Fine
Fuller Family Foundation
Terri & Michael Goldberg
Marvin and Dorian Goldman-Israelow
Eric & Yonina Gomberg and family
Sally Gottesman
Arthur Gutterman
Alexander Halpern
Lorelei Hammerman
Rochelle & David Hirsch
Institute for Jewish Spirituality
Debbie & Neil Kaplan
Judith & Warren Kaplan
Alice and Jacob Klein
Cynthia & Scott Knudson
Amy Sklar and Ronald B. Kremnitzer
Richard Leibovitch
Susi Leiter and Family
Teena & Larry Lerner
Richard Lesperance
Susan & Moses Libitzky
Martin Luskin
Diane Oshin & Sid Mandelbaum
Natalie Mayer
Joan McNulty
Ilse Melamid
Allan Mendels
Christian Meszaros
Michaela & David Roth
Elana & Shami Minkove
Neuberger, Quinn, Gielen, Rubin & Gibber, P.A.
Bob Owens and Evie Klein
Shari and Mark Pochapin
Thomas Priselac
Phyllis Pullman
Joyce Raynor
Rosa Rosenberg
Sheryl & Bruce Schainker
Nikki Schreiber
Sherman & Gordon, P.C.
Chelsea & Michael Shmuely
Isaac Simon
Carol Stahl
Lili Stawski
Ellen & Stanley Stone
Leslie & Peter Strong
Eileen & Peter Sudler
The Maurice and Lena Russo Family Foundation
Zeljan Ugarkovic
Michael Vickers
Barbara & Alan Weichselbaum
Selma Lee & Daniel Weiss
Maeira and Michel Werthenschlag
Noah Wolfe
Carol Wolowitz