Honorees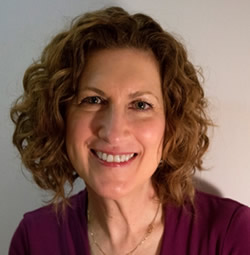 Susan Tuchman is the director of the Zionist Organization of America's Center for Law and Justice. Established in 1897, the ZOA is the oldest and one of the largest pro-Israel organizations in the United States.
Under Susan's leadership, the ZOA filed a groundbreaking civil rights complaint challenging anti-Semitism at the University of California at Irvine, sparking important legal protections for Jewish students. After a ZOA-led battle which included rallying other national Jewish organizations and bipartisan support from members of Congress, Jewish students are now protected from anti-Semitic harassment and intimidation under Title VI of the Civil Rights Act.
Also under Susan's leadership, the ZOA triggered a decision by the Office for Civil Rights to use the U.S. State Department's definition of anti-Semitism when it considers and decides Title VI cases alleging anti-Semitism. This definition importantly recognizes that some anti-Israelism crosses the line into anti-Semitism, and will provide crucial guidance to the Office for Civil Rights in deciding anti-Semitism cases that involve Zionism and Israel.
The Forward newspaper named Susan one of the "50 most influential members of the Jewish community" based on her legal work on behalf of Jewish students.
A graduate of Brandeis University and the Boston University School of Law, Susan is a member of the Jewish Federation for Northern New Jersey's Jewish Community Relations Committee. She and her family live in Tenafly and are members of Congregation Beth Sholom in Teaneck.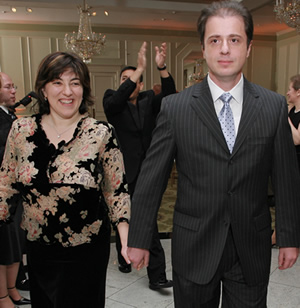 Lia Tsveniashvili was born in Tbilisi, Republic of Georgia in a tight knit Jewish community. Her family has been actively involved in the Jewish life in Georgia for generations, even at the time of religious persecution.
Lia graduated Tbilisi State Medical University with highest honors and after the fall of the iron curtain was awarded a scholarship to continue studies an the University of Milan, and later won the Edmund Muskie fellowship to study Health Administration in the US. As one of the first Muskie fellows from Georgia, Lia graduated Suffolk University in Boston with Master's degree in Public Administration and Health Management. She completed her residency in Internal medicine at NYU, where she was Chief Resident, and her fellowship in Infectious Disease at Albert Einstein College of Medicine.

For 10 years, Lia provided clinical leadership and managed medical staff as the Associate Medical Director at the Center for Comprehensive Care at the former St. Luke's - Roosevelt Hospital Center in New York City, at the time the largest AIDS center in the country.

For the past 5 years Dr. Tsveniashvili has served as a physician advisor at Saint Barnabas Medical Center in Livingston, NJ where her focus is health care utilization and quality assurance.

Lia met her husband, David Pichkadze, in medical school. David and Lia are the parents of two sons. They are members of JCC at Fort Lee - Congregation Gesher Shalom. They greatly appreciate the wonderful academic and social environment of BCHSJS and are very grateful to be the part of this dynamic community of students and parents.

Dr. David Pichkadze was born in Tbilisi, Republic of Georgia in a tight knit Jewish community. His family has been actively involved in the Jewish life in Georgia.
David graduated Tbilisi State Medical University after serving as a military medic. David worked as a family physician in Georgia.

In the US David Pichkadze completed his residency at the Brooklyn Medical Center and has been an internal medicine physician for the communities of Brooklyn for more than 15 years.

David met his wife, Lia Tsveniashvili, in medical school. David and Lia are parents of two sons. They are the members of JCC of Fort Lee-Congregation Gesher Shalom. David is deeply interested in Jewish history and is currently a student of Hebrew language.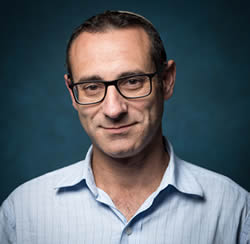 Daniel Rynhold is Professor of Jewish philosophy at the Bernard Revel Graduate School of Jewish Studies, Yeshiva University. He arrived in the US from London, England, with his wife Sharon and children Zack, Chloe, Aimee, and Phoebe, in August 2007. Educated at the universities of Cambridge and London, Daniel has previously held posts in the department of theology and religious studies at King's College London and as a lecturer at the London School of Jewish Studies. He has taught across Europe, the US, and Israel, and is the author of Two Models of Jewish Philosophy: Justifying One's Practices (Oxford University Press, 2005), An Introduction to Medieval Jewish Philosophy (I.B. Tauris, 2009), and most recently Nietzsche, Soloveitchik, and Contemporary Jewish Philosophy (Cambridge University Press, 2018) co-authored with Michael J. Harris. He also co-edited Radical Responsibility: Essays in Ethics, Religion, and Leadership Presented to Chief Rabbi Lord Jonathan Sacks (Maggid Books, 2012). As to his tenure at BCHSJS he shared, "For over a decade I've always done my best to make my BCHSJS classroom a fun, lively, informative, and interesting place for the students. However reluctant they may have been to come initially, I've had some truly wonderful students at BCHSJS."
The Walter Ramsfelder Exemplary Service Award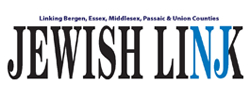 The Jewish Link of New Jersey (JLNJ) was founded in March of 2013 by Moshe Kinderlehrer and Mark (Mendy) Schwartz of Teaneck and was first called the Jewish Link of Bergen County. It was, with G-d's help, an immediate success and became a weekly paper on its one year anniversary in March 2014 and renamed the Jewish Link of New Jersey shortly after.
Today, the Jewish Link is a leading hyperlocal Jewish community publication serving Bergen, Passaic, Essex, Union, and Middlesex counties, with affiliate publications throughout the greater Tri-State region and beyond, even as far south as the Washington DC area, and a Philadelphia Jewish Link about to launch in May.
The JLNJ is the leader and flagship publication of the Jewish Link family today and prints 13,000 print copies weekly and delivers 7,000 copies via free home delivery to Jewish households in Northern NJ. Each and every edition - in print and online - is filled with original local features, community news items, timely opinion and op-ed pieces, engaging divrei Torah, enticing food and wine articles, informative home and living content, and a plethora of pictures and articles showcasing the burgeoning and dynamic local Jewish communities, schools, and shuls that comprise NJ today.
The JLNJ is proud to be receiving the Walter Ramsfelder Community Service Award in 2019 and is looking forward to helping to spread awareness of BCHSJS to its readership and core community for years to come.
And a special salute is given to the 2019 BCHSJS graduates!