Past Presidents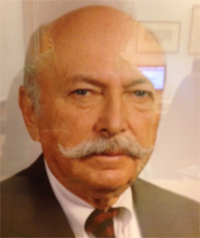 Maurice Bick was born in Newark, N.J. in 1925. His parents, Lillian and George Bick, were members of B'nai Jeshurun, Newark for many years. Maurice, known as Bicky, was confirmed at TBJ.

Bicky served in World War II as a lieutenant commander in the Navy and was stationed in Hawaii. Rabbi Ely Pilchik was the Jewish chaplain in Hawaii at the same time!

In 1950, Bicky married Joan Kaye and they were blessed with four children, Jonathan, David, Jennifer and Julie. They were then blessed with 12 grandchildren and one great grandchild.

Bicky owned the Auric Corp, Newark from 1949 to 1998 when he sold the company. He had plants that manufactured computer components in Europe, Asia and North America.

TBJ was always close to Bicky's heart. He served as president from 1969-1971. His wife, Joan taught religious school and then for many years taught kindergarten at the TBJ Pre-school.

Many philanthropic organizations were supported by Bicky. He was on the boards of N.J.Philharmonic, A.J.C. and U.J.A, and served as chairman of the South Orange Zoning Board and vice president of Mountain Ridge Country Club.

Before moving to Morristown, he lived in South Orange.

Bicky passed away in 2003.
Philip Brous was born in Manhattan on October 16, 1930, the son of Harriet Baron Brous and Leonard Brous. He was raised on the Upper West Side, the eldest of three brothers. He attended the Bronx High School of Science, where he met and became lifelong friends with Barry Hewitt Greene. Having graduated high school at 16, he then attended New York University where he earned a BA in two years, later, followed by MS and MBA degrees from Columbia University in 1950 and 1951. After serving as a first lieutenant and supply officer in the US Air Force in the early 1950's, he entered Bloomingdales' Executive Training Program
and went on to become a buyer and merchandise manager.

Philip and Barbara Biber were married in 1962 and made their home in Manhattan.
They were blessed with three children, Leonard, Elizabeth and Nancy. After Nancy's
arrival, they needed more living space, so Philip told his friend, Rabbi Barry
Hewitt Greene, that if he found a house for his family, they would become members
of TBJ. That's exactly what happened and the Temple became their
"home away from home."

In 1970, Philip joined the Miller-Wohl Company, a retail apparel chain, and became
president, helping lead it through a successful turnaround and listing on The New York
Stock Exchange. After Miller-Wohl was acquired, he became an adjunct
professor of retailing at Columbia Business School.

Charles Dreifus-

Past President (1988-1990)
(back to honoree list)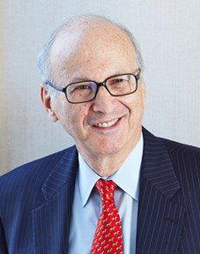 Charles Dreifus is a portfolio manager and managing director for ROYCE & ASSOCIATES, investment advisor to the The Royce Funds. He manages the Royce Special Equity Funds. In 2008 MORNINGSTAR named Charlie, Domestic Stock Manager of the year. In 2010, he was one of five finalists named by Morningstar as Domestic Stock Manager of the Decade.
With nearly 50 years of Wall Street experience, Charlie, a chartered financial analyst, has been affiliated with Oppenheimer, Lazard Freres, and Royce.
He received his bachelor's degree from City College of New York/Baruch School, his Master of Business Administration from Baruch College, and completed all but his dissertation for a PhD. in business from The City University of N.Y.
A trustee of the Baruch College Fund since 1995, Mr. Dreifus has been involved in programs there that build on the legacy of his mentor, the late Abe Briloff.
Charlie has been married to his wife, Madeline for nearly 52 years. She has served TBJ as a board member as well as on the faculty for the B'nai Mitzvah program. The Dreifus' have two adult children, Erika and Joanna, both of whom were TBJ Youth Group presidents. They also have two grandchildren, Rachel and Samuel.
Charlie says, "One of the true highlights of my presidency was during my weekly Friday morning visits to TBJ and being able to view and hear the children of our congregation prepare for Shabbat."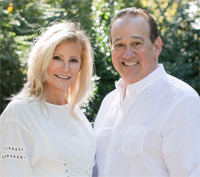 Fred has spent 44 years on Wall Street in the investment business. He started in 1974 at Goldman Sachs as a security analyst. Along the way he ran research departments at Prudential Securities, and Lehman Brothers and spent 20 years managing different investment firms. He was on Barron's year-end roundtable for five years and has often been interviewed on CNBC, Fox Business and Bloomberg TV. Currently he is vice chairman of Cowen Inc. where he runs the investment management division. He lives in Miami with his wife Andrea, who is a past trustee of TBJ, and has three grown children, all of whom were bar/bat mitzvahed and confirmed at TBJ. Fred received a B.S. in Economics and Finance from Lehigh University and an M.B.A. from the Wharton School, University of Pennsylvania. Besides being a past president of TBJ, he is a past chairman of the Board of Advisors to the Lehigh University Business School and often lectures at the Harvard Business School.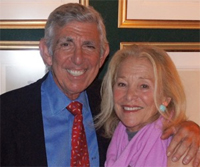 Stephen A. Greene served as president of TBJ from 2005 to 2008, and currently is a member of its Board of Trustees as well as a legal advisor. He views the hiring of Rabbi Matthew Gewirtz as his greatest achievement.

After graduating from the Taft School in 1958, he attended Harvard Collage and Harvard Law School. He was a member of the Harvard Law Review, and then practiced corporate law at the New York City firm, Cahill Gordon & Reindel LLP. He currently is president and board member at 870 United Nations Plaza, a New York City co-op, and a member of the Finance and Audit Committees of the Bronx Museum of the Arts.

Steve is married to Marilyn Silverman Greene. They are looking forward to celebrating their 54 anniversary this June. They have two daughters: Lisa (married to Dr. Eric Mirsky) who live in Short Hills, and Jennifer, (married to Robert Susser) who resides in New York City. Steve and Marilyn are the proud grandparents of Jack and Michael Mirsky and Benjamin and Charlie Susser.
Howard "Bill" Golden served as president of Temple B'nai Jeshurun from 1976 to 1978. During his tenure as president, Bnai Jeshurun began allowing girls to have Bat Mitzvah ceremonies on Saturdays rather than on Thursdays as had been the previous tradition. Rabbi Barry Greene was not only the Rabbi but a close personal friend and tennis partner of Bill's. Louise Golden has been a member of TBJ her whole life as were her parents and grandparents. Louise ran the gift shop alone with Elaine Brown for several years. The temple has always been part of their lives. Bill was also president of the board of trustees of the Metrowest Jewish News, now the New Jersey Jewish News, from 1988 to 1992. During his time at the Metrowest Jewish News, the paper introduced major changes, including desktop publishing, and received more journalism prizes than at any time since its founding in 1946. Bill was an avid bridge and tennis player and was a member of Greenbrook Country Club and Delaire Country Club in Delray Beach.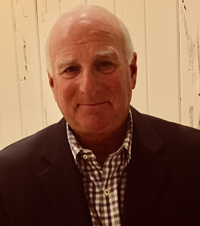 Andrew S. Harris became a member of the Board of Temple B'nai Jeshurun in 1991 and served as president from 1996-1998. During this period, the congregation celebrated its 150th anniversary and the 40 years of service of Rabbi Barry Greene and Cantor Norman Summers. Recognizing the importance of planning for the future, the board began a series of transition deliberations that eventually brought us our soon to be retiring, e
xecutive director Alice Lutwak, Cantor Howard Stahl,
and Senior Rabbi Matthew Gewirtz.

Andy's career in financial services included executive positions at Barclays where he held senior global leadership positions and J.B Hanauer & Co where he worked with several TBJ members including former board president, Marshall Sherman. He created a financial software company and led an extensive acquisition program at Sterling Talent Solutions. Andy continued to apply his mergers and acquisitions experience with several companies and today consults with major publicly held companies on acquisition strategies…despite being officially retired!

Andy and his wife Patsy live in Fairfield and are fortunate that their children are nearby. David and Maren live in Livingston with their two boys, Jordan and Scott, and Daniel and Heather live in Ho-Ho-Kus with their two boys, Zachary and Samuel.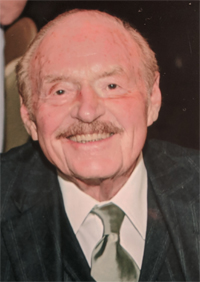 "The individual who respects the rights, opinions, and needs of others is the individual who manages his own life most productively and successfully."
This is the quote by which Jerry Harwood lived.
His family moved to this area in 1966 and joined Congregation B'nai Jeshurun. Jerry became a tireless worker in many phases of temple life, which included attending weekly services. He served on the Board of Trustees, and was president from 1980-1982.
Jerry was also president of National Jewish Family Service as well as the local branch. He was active in the local Jewish Federation and president of the NJ Jewish News. Another of his passionate causes was the Essex County Mental Health Association, which he served as vice president.
Jerry found it an honor to be recognized by the meaningful organizations
in which he was involved.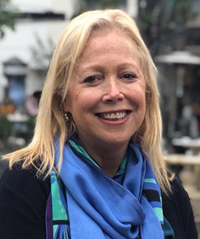 Linda Levi grew up in South Orange, and raised her family in Livingston. She was married to John Levi for 36 years before his passing three years ago. She has three sons: Andrew, Todd and Jesse; two daughters-in-law; Angelique and Yanait; and four grandchildren, Isabel Nicole, Charlotte Elizabeth, Isabella and Jireh.
A graduate of Philadelphia College of Art, Linda has been painting since she could hold a paintbrush in her hand. Actively involved in the "not- for-profit" world as a volunteer for her entire adult life, she has held leadership positions in NCJW, AJC, and was president of the NJ Jewish News. Currently, she sits on the Board of Overseers of Hebrew Union College-Jewish Institute of Religion.
Linda has been a member of TBJ since 1976 and has served on various committees representing most aspects of temple life. These include:
President of the Women's Association 1991-1993
Elected to the Board of Trustees 1993
TBJ Assistant Treasurer 1994-1996
TBJ Vice President 1996-1998
TBJ President 1998-2000
Linda is honored to be among her fellow past presidents being feted this evening and lovingly feels that TBJ has and always will be her second home.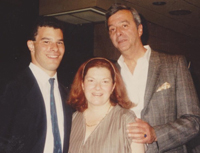 A graduate of Georgetown University, Donald Morchower earned a basketball scholarship and became the starting center for the Hoyas. He began his business career at Prudential and then RCA, getting in on the ground floor of the technology age by designing internal computer systems. Deloitte Haskins and Sells subsequently hired him as a management consultant, bringing his computer system design skills to global industry. He became a partner in the firm. He was later hired by Empire Blue Cross Blue Shield where he rose to become CEO.
Don served as president of TBJ from 1984 to 1986, following his wife Goldie's completion of her term as president of the Women's' Association At their last anniversary, Don and Goldie celebrated 53 years of marriage. Their only child, Matthew, became both a Bar Mitzvah and Confirmand at TBJ, where his parents developed their closest and most cherished friendships during more than 40 years of membership.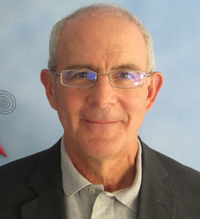 Charles Oransky is a partner in the law firm Hellring Lindeman Goldstein & Siegal LLP in Newark. He is married to Margaret Dee Hellring, who is also his law partner and was his kindergarten classmate. They have four children: Bess (husband Craig deLaurier); Matthew (husband Matthew Willard); Jonas (wife Maisie Tivnan); and Isaac (wife Eliza Huleatt), and six grandchildren.
Charles maintains that TBJ has played an important role in his family's life for five generations, which include Dee's parents and grandmother, who were members. All four of Charlie and Dee's children attended pre-school and religious school, became B'nai Mitzvah and were confirmed at TBJ. Recently, Charlie and Dee have enjoyed bringing their young grandchildren to holiday and Shabbat services.
Charlie was first elected a TBJ trustee in 1998. He served as a board vice-president and then as board president for two different three year periods, from 2002-2005 and again from 2014-2017. Between the two terms, he was legal counsel to the board.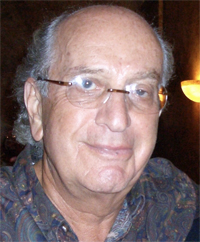 Barbara and Arnie Palmer always shared a strong attachment to TBJ even before his two terms as president. This involvement brought them closer to the TBJ family. They believe their relationships with Rabbi Ely Pilchik, Rabbi Barry Greene and Cantor Norman Summers deepened their spiritual growth and kindled their knowledge of Reform Judaism.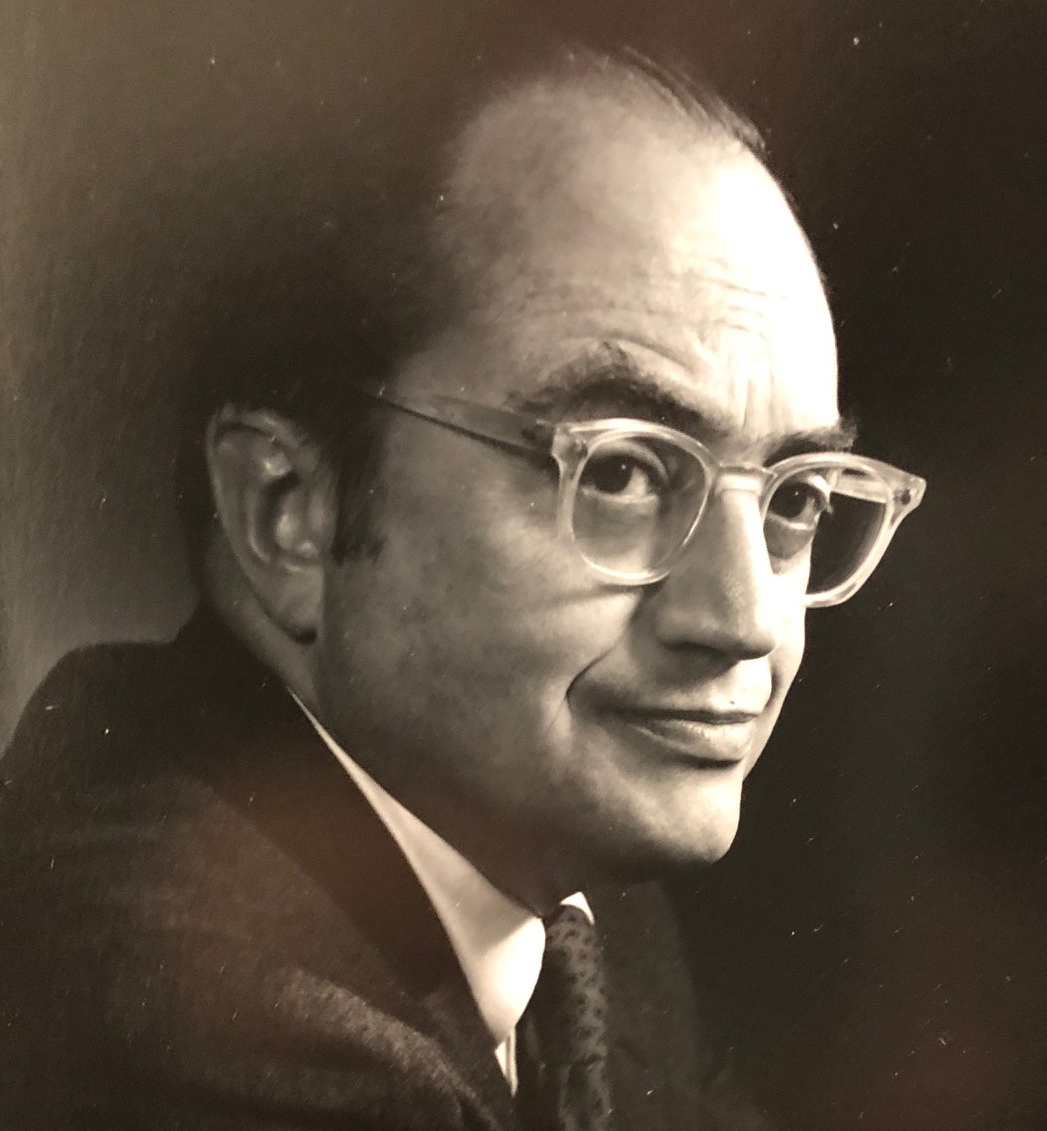 I could write volumes about Milton, however this quotation from an illuminated manuscript is a fitting summation of his life. In his too short life of 50 years he lived, loved and accomplished what one could in 100 years. The last four lines are quotations from the eulogy delivered by Rabbi Ely Pilchik at Milton's funeral.

In Memoriam
Milton Perlmutter

Dedicated Leader of His Industry
Man of Commitment, Sensitivity,
Understanding and Principle
Warm Human Being
Our Esteemed and Beloved Friend
Whatever Milton Touched, He Illuminated
Whomever Milton Touched, He Lifted Up
He Acted Justly, Loved Mercy and Walked
Humbly with His God.
Presented to Harriet Perlmutter on behalf of the Board of Directors-Food Marketing Institute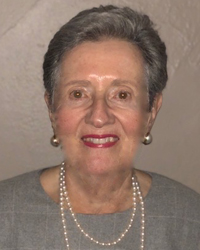 Harriet-Perlmutter-Pilchik, the daughter of TBJ members, Bella and Abe Krichman was born in Newark. She graduated from the Newark Public School system, and then from Rutgers University with a Bachelor of Science degree. She also served as a trustee of Rutgers University. Harriet worked in the family business of infants and children's wear, and married Milton Perlmutter in 1956. She stopped working when her three children Franklin, Genesia, and David, were born. She was widowed in 1978.

Always in involved in TBJ, she became president of the congregation in 1978 and served in that capacity until 1980. In 1981, Harriet married Dr. Ely E. Pilchik, who passed away in 2002.

She continues to remain active with TBJ, having served on many of the temple's committees, including Annual Giving, Worship, Israel, Expo. Auction 77, and helped establish the Congregation B'nai Jeshurun Nursery School (Currently the ECC.) Harriet always has taken a leadership role in the schools attended by her children, serving as chairperson of the Parents Committee of the YM-YWHA Nursery School, Newark, trustee of the Pingry School, and co-chaired the Princeton University Parents Committee Annual Giving campaign.
Harriet also served for 26 years as a member of the board of directors of SUPERVALU, a leading grocery wholesale and retail company located in Minneapolis, MN.

Currently, she is involved in the following activities:

Participating in Building Bridges and on the Israel Committee at TBJ
Trustee Emeriti of the PaperMill Playhouse

As a dedicated volunteer in the Jewish community, she has been:
Treasurer and member of the Board of the Jewish Community Foundation
Cabinet Member at the Metropolitan NJ Division of State of Israel Bonds
Board member of Women's Division of Jewish Community Federation Of Metropolitan New Jersey
Board member of Jewish Education Association
Co-chairperson of Task Force on Conditions of Jewish Cemeteries in the City of Newark, NJ.
Member of the Board of Directors of Hebrew Immigrant Aid Society (HIAS)
For enjoyment, Harriet likes being with her family (which includes her nine grandchildren), reading, traveling, knitting, maintaining physical fitness, enjoying aerobic swimming, taking cooking classes, cooking and baking. Her goodies are often found at one of TBJ's Oneg Shabbats.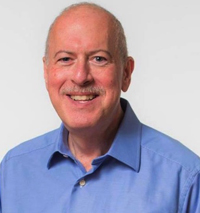 Eric N. Polans grew up in Roslyn, NY, and was a "Long Island
kid."
Upon graduation from Roslyn High School in 1979, he attended Boston University's School of Management where he received a BSBA in Marketing.
After meeting his wife Sara, Eric never made it back to Long Island other than to visit his family. Having grown up in and gone through the Livingston school system, Sara was a "Jersey girl." Sara's family were long time members of Congregation B'nai Jeshurun, where she was confirmed in 1975.
In 1988, when the Polan's learned that their first son Harrison, was on the way, there was no question that they too, would become members. And that, as they say, is history.
All three of their sons, Harrison their oldest, and twins Spencer and Maxwell, went through the ECC program as well as the Religious School. Each of them became B'nai Mitzvahed and was confirmed. It was during this period that Eric and Sara joined the Couples Club and their involvement with Temple life solidified. TBJ became their community and their home.
Eric was first elected to the temple's Board of Trustees in 1995. During this period, he served on and chaired many committees, most notably the Budget Committee (six times)- and the ECC, as well as the Development Director and Religious School Search Committees and Rabbi Gerwirtz's Installation Committee. He was an assistant treasurer and vice president of the congregation in 2000 at age 39, one of the youngest temple presidents in TBJ history.
Eric says his involvement in B'nai Jeshurun has been "one of the most memorable aspects of my life" and the temple will always be part of him. He considers it a pleasure and an honor to give his time to such an extraordinary and meaningful institution as Temple B'nai Jeshurun.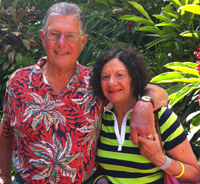 During June of 1970, Bob and Barbara Rosenberg moved from Long Island to Livingston. Needing a pre-school for their two-year-old daughter, Alex, they chose B'nai Jeshurun. In 1972 Billie was born and was named their temple sanctuary.
Alex celebrated her 50th birthday this past February. She and her husband Doug and their two daughters, Melissa and Jesse live in Encino, California. Alex and Doug are active in their synagogue Valley Beth Shalom, where both of their children had their Bat-Mitzvahs. Bob also would like to add that Alex and Doug were married by Rabbi Barry Greene and Cantor Norman Summers 20 years ago also in TBJ's sanctuary.

Daughter Billie Chaleff and granddaughters, Emily and Aubrey, may be more familiar. Billie has been a beloved assistant teacher for the past 12 years in the TBJ pre-school. Emily had her Bat-Mitzvah five years ago and proudly serves on the board of our temple Youth Group as well as the board of NFTY GER. Aubrey surely will follow in Emily's footsteps after her Bat-Mitzvah in two years. Both Emily and Aubrey credit TBJ and its loving staff for their involvement in and love of Judaism.

Soon after they joined TBJ, Barbara and Bob were asked by Rabbi Greene to chair the Couples' Club. Many of those couples have been close friends ever since. Bob was elected to the Temple Board in 1980 and was president from 1990-1992. Both Barbara and Bob have served on many committees during the past 48 years while seeing younger members taking the reins and watching their beloved TBJ flourish.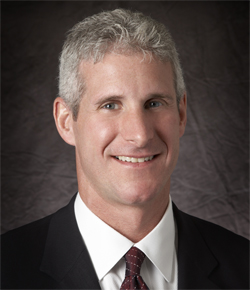 Eric Sellinger is delighted to be honored as a past president of TBJ. If asked he will tell you that his three years as president were "enlightening, fulfilling, and exhausting." While he has spent countless hours in board meetings and committee meetings, he considers himself lucky to have had the opportunity to serve the community, develop strong relationships with so many people including clergy and lay leaders, and most importantly build a home at TBJ. He hopes that his involvement has had a positive impact not only on the temple, but also on his children who witnessed his commitment and passion for our congregation.

Eric would like to thank his wife, Randi; for her support both during his three year term as president and her 26 years and counting term as his wife and mother to their children Melanie, Rachel and Noah.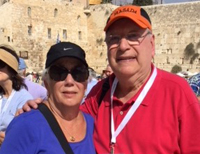 The Sherman Family became TBJ members in 1974. From the very onset Renee and Marshall became active in many phases of temple life including fundraising, Brotherhood, Women's Association and basically anything that was asked of them.
Marshall became a board member and became president of the temple from 1986 through 1988. Renee became a board member as well. After Marshall's presidency, he continued his active participation, especially on the Annual Giving Committee (And you knew if you received a call from Marshall, your check better be ready to go) and was a very special member of the TBJ community. Everyone knew and loved him! His love, enthusiasm and commitment to TBJ were evident throughout the years and he always considered TBJ "his home away from home." He regularly attended Friday night services and of course his great love, Torah Study on Saturday mornings. His entire family, the Shainberg's, Kaplan's and Alcosser's continue to support all things TBJ.
Fredric (Fred) M. Smith raised and received his early education in the Boston MA area. After earning his BS degree from the University of Massachusetts, Amherst, he moved to New York to study at Columbia University, Graduate School of Business and graduated with an MBA.
As an Army reservist following graduation, Fred was called to active duty for a short period, and then came to New Jersey for a nine-month training program for the chemical industry. In 1960, he married Sara Shinberg in Boston, and that September the company moved them to Chicago. They were transferred to New York in 1965 and Fred and Sara settled in Livingston with their twin daughters Debbie-Sue (1961-2001) and Faith Joy (Rabbi Dantowitz, Assistant Rabbi at Congregation B'nai Abraham). They joined Congregation B'nai Jeshurun where the girls attended religious school, and both his wife and he became active in the temple. Fred served on the Ushering Committee as a member and co-chair, and they both were involved with the Parents' Advisory Council to the Temple Youth Group.
On January 1, 1988 Fred married Deborah Eisenberg Gilbert in the sanctuary at Temple B'nai Jeshurun. Knowing they had both been widowed, Rabbi Barry H Greene, arranged their meeting. He had previously known Susan Gilbert (now Cohen) from her years with the TBJ youth group.
All eight of their grandchildren, Cohens, Dantowitzes and Gilberts were educated and B'nai Mitzvahed at TBJ.
After years of continuous involvement, Fred was elected to the Board of Trustees in June of 1999. He became president of the congregation in June of 1994, and in 1995 oversaw the launching of B'nai Jeshurun's first Mitzvah Day. As we all know, community involvement has grown exponentially over the years. Our congregants now serve a wide range of programs and causes. Fred's involvement continues as a non-voting member of the Board of Trustees, and as chair of the Cemetery Committee.
It has been Fred's privilege and pleasure to be part of Congregation B'nai Jeshurun, which has been both a spiritual and community home for him and his family for over 50 years.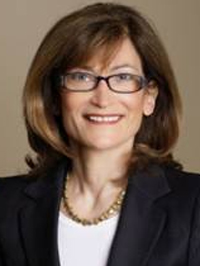 Maureen Spivack has enjoyed a 30-year investment-banking career
focused on advising corporate executives and boards on the execution of strategic and financial transactions of publicly traded, privately held and not-for-profit healthcare companies, globally.
She currently serves as the Senior Healthcare Industry Partner for New State Capital Partners, a middle market private equity fund. She also sits on several privately held and national non-profit healthcare industry boards.
Maureen was born in upstate New York in Oneonta. She received her undergraduate B.S. degree in Nursing from The State University of New York at Albany. She then relocated to Chicago, where she worked in nursing for two years before making a life-changing move to Philadelphia.
While there, she completed two masters degrees from the University of Pennsylvania, an MS degree in Health Planning and an MBA from The Wharton School. She also met her husband, Dr. Saul Spivak at Penn where he received his Ph.D. from the Wharton School and the School of City and Regional Planning.
The Spivacks have been members of TBJ for 19 years. They have a daughter Adria, who became a Bat Mitzvah in the temple, and is now living in Austin, Texas and working in user experience design for a technology company. Maureen has been active at TBJ for many years. She continues to sit on the temple board, having served as president for three years and prior to that as vice president of finance for three years. She is often seen in the halls of TBJ, which is a second home to the Spivacks.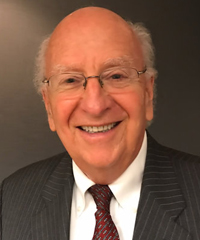 Richard Zucker was "born at the Beth" in 1944. He was raised in South Orange. His family belonged to Congregation Oheb Shalom where he had his Bar Mitzvah when it was located on High Street in Newark, up the street from B'nai Jeshurun.

Richard received his BA degree from Columbia University. He majored in economics, was a cheerleader for four years, and lettered in lightweight crew. He received his Juris Doctor degree from Boston University School of Law in 1969.

His first job out of law school was taking and passing the New Jersey Bar exam. He then served as a law clerk to the Honorable John A. Ackerman, a trial court judge of the Superior Court of New Jersey. After his judicial clerkship, he went to work for the law firm of Pitney, Hardin, & Kipp (now Day Pitney) in its commercial litigation department. Four years later, he joined his current firm, now known as Lasser Hochman, LLC, becoming a partner in 1980. He has continued practicing commercial litigation, developing an expertise in real estate related matters.

In 1973, Richard married Judith Pilchik, the daughter of Rabbi Ely E. Pilchik who served TBJ as its rabbi for 35 years, from 1947 until his retirement in 1981. Judy and Richard have two children, Michael and Amy, both of whom had their Bat/Bar Mitzvahs, and were confirmed at TBJ. Michael is married to Stephanie (nee Spieler) and they have two sons, Jacob and Max; Amy is married to Doug Kohen and they have three children, Elli, Lucy and Noah.

After serving as vice president of the temple from 1988-1992, Richard was the president for one year (July, 2001 to June, 2002), the year that coincided with September 11, 2001. He was trying a case that morning in New Brunswick, but as soon as the judge discharged him, he drove immediately to B'nai Jeshurun to give and receive aid and comfort.

Richard and Judy divorced in 2006, and on May 23, 2010, he married Susan Rivkind and picked up an additional three daughters (Cheryl, Lauren and Barrie), two sons-in law (Steve and Jonathan), and three grandchildren (Harrison, Jeremy and Annabel). He is happy to report that his two families form a cohesive unit and are there for one another through thick and thin.

Richard has served as a member of the NJ Supreme Court's District Ethics Committee, as a board member of, and legal counsel for, the Jersey Battered Women's Service in Morristown, and as a vice president of the local chapter of the American Jewish Committee. He is currently a vice president of the Jewish Vocational Service and serves as a class agent for his college class of 1966.

During the High Holidays at TBJ, Richard and Susan can be seen in the choir loft singing with other vocalists.
Interfaith Hospitality Network Founding Chairs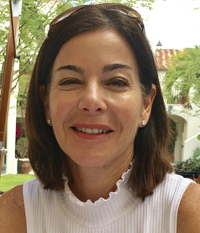 Twelve years ago Lori Jacobs answered a temple email sent by a woman she didn't know, Sharon Weintraub. Sharon was looking for volunteers to help homeless families at a local church. Lori thought it sounded like a great way to do a mitzvah and at the last minute, brought her then 11 year-old-son Jon along. Little did she know that from that one email, she would become so passionately involved in this wonderful organization-The Interfaith Hospitality Network. She loves how temple families, both adults and children alike embrace IHN guests each and every time TBJ is host. Lori is proud to be a member of such a deeply caring community of people and wants to add a "thank you to Rabbi Matt who has supported this ministry from the beginning, bringing this unique opportunity to serve others to our entire temple family."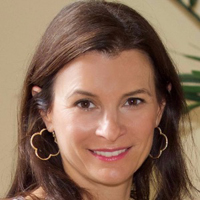 Lianne Mandelbaum graduated Phi Beta Kappa from SUNY Albany in 1991, and earned an M.S. in Physical Therapy from Columbia University College of Physicians and Surgeons in 1997. In Nov 2013, following a negative travel experience, she launched The No Nut Traveler,
http://www.nonuttraveler.com
, a website with resources and advocacy tools for those flying with food allergies,
stories from passengers and a petition drive
http://www.nonuttraveler.com/SignPetition.aspx
with over 90,000 signatures urging action. Lianne is married and has three children, one of whom is allergic to nuts. She was the recipient of the 2013 FARE (Food Allergy Research and Education) leadership award and 2017 FARE Vision Award. She is a member of a FARE led coalition formed to present a unified voice regarding the steps that the airline industry can take to better accommodate passengers with food allergies. This coalition is responsible for championing Bill S1972 introduced August 2015 in the U.S. Senate; which would put easy to use auto-injectors on-board airlines.
She has been a regular panelist for IFAAA (International Food Allergy and Anaphylaxis Alliance); presenting on the myriad of challenges passengers face when flying with a food allergy. Lianne is also a regular presenter for FABlogCon (Food Allergy Bloggers Conference). Her tips for flying with a food allergy were featured in a piece for the Sean N. Parker Center for Allergy Research at Stanford.
Most recently, Lianne has worked with Interfaith Hospitality Network (IHN) of Essex County, an organization that houses homeless families in churches and synagogues, to help train and educate volunteer coordinators and staff on how to host families who come into the network with food allergies. She is one of the founders of this program for the synagogue and the co-coordinator of the Social Outreach Team.
In addition to her advocacy work, Lianne also serves as the co-chair of FARE's New York Food Allergy Ball, helping to raise funds in support of FARE's mission.
She is responsible for creating and successfully executing a toy drive benefitting sexually abused children who receive therapy at RDTC (Regional Diagnostic Treatment Center) in Newark for the past eight years.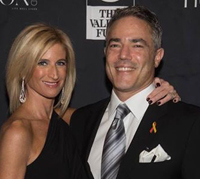 Sharon Weintraub joined TBJ when her eldest daughter Jamie started in the Early Childhood Center's Two's program with Mrs. Cynthia Wane 17 years ago. She wanted to become more involved with the temple and also find time to give back to the community. Luckily, she learned about the Tikkun Olam Committee. After participating in several different projects, one clearly stood out. Spending a night at a local church, cooking, and spending time with homeless families had a profound effect on her. She found her calling after that first experience when she met an inspiring but troubled family and an enthusiastic board member. Volunteering a few more times, she was handed the reigns to be the coordinator, became a board member of IHN and started her quest for TBJ to become a hosting congregation. It took several years, amazing friends and fellow IHN enthusiasts Lianne Mandelbaum and Lori Jacobs, and one brand new awe-inspiring Rabbi Matthew Gewirtz who said that not only could TBJ be a hosting congregation, but that it needed to be one.

The Tikkun Olam Committee also introduced her to the Valerie Fund, where she is a board member. She is thankful to have learned about it through TBJ's giving community.
Sharon believes the kind and generous members of TBJ "are a model for how we should all treat others, by being compassionate, and helping people in need by welcoming them into our home with open arms and hearts. It is a true mitzvah."

She and her husband Josh and have two daughters. Jamie, 20 and Melanie, 17 and live in Livingston.
ECC Parents Association Founding Chairs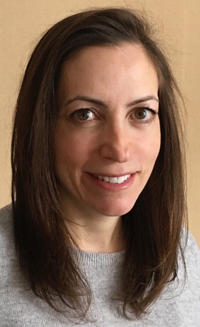 Gina Finkelstein has lived in Short Hills for nine years with her husband Andrew and three children Ryan (11), Alex (9) and Ella (5). She loved watching all her children thrive as students in the ECC. Gina graduated from the University of Pennsylvania in 1998 and worked at American Express in their Internal Consulting Group. She is an active volunteer at her children's schools and will be joining the Glenwood Executive PTO Board in September 2018. She is proud to have served as one of the ECC Parent Association co-chairs for the past four years. "It has been amazing to be part of the Parent Association's growth and witness the tremendous impact it has had on the school," she states. Gina is grateful to TBJ for introducing her to so many incredible teachers, clergy and friends throughout the years.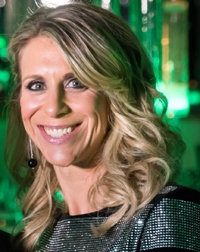 Jaime Gibbs joined TBJ when she and her husband Lawrence moved to the area in 2004. A graduate of the University of Michigan's School of Education, Jaime has always loved working with children. She is currently a teacher in the ECC and sent all three of her children through the program.

Her oldest, Charlie, was recently a Bar Mitzvah, and Dylan and Logan attend the Religious School at TBJ.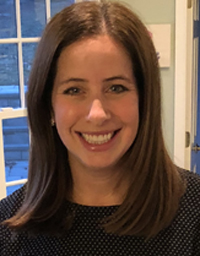 Emily Neider has lived in Short Hills for five years with her husband Brian and children, Molly (7), Brandon(6) and Rebecca(4). All three have attended the ECC and her two oldest currently are in the religious school at TBJ. Emily graduated from Northwestern University in 2003 and joined Teach for America the same year. Between 2003 and 2010 she was a second and third grade teacher at PS 95 in the Bronx. When she is not shuttling kids through town in her minivan, Emily enjoys Philadelphia sports, skiing and volunteer work. She is grateful that the ECC allowed her to meet wonderful friends in the area and brought the warmest and most amazing teachers into her kids' lives.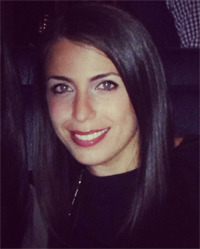 Dawn Rosten grew up in Stamford, Connecticut in a close-knit family of jewelers. Upon graduating from the University of Michigan, she moved to New York City to pursue a career in fashion public relations. It was a chance meeting on a NYC street that reconnected her with a fellow Michigan Alumnust, Matthew, whom she later would marry. She continued her career in public relations, working for companies such as TSE Cashmere and Alison Brod Marketing and Communications. After nearly a decade in the industry, Dawn took time off to "launch" her newest project, giving birth to a baby boy in 2008.

With a growing family, and a daughter on the way, Dawn and her husband, Matthew, moved to Short Hills in the fall of 2009 where they currently reside with their two children and their dogs. Shortly after, she enrolled her son in the Shabbat Shalom Club at TBJ. The TBJ ECC played an important role in the Rostens' lives; it was a place where their children received a wonderful education and truly flourished. Dawn was thrilled and honored to be part of the inaugural ECC Parent Association and to serve on it until her children graduated.

In addition to volunteering at her children's school, she also freelances in branding and public relations. With both children currently in TBJ's Religious School, Dawn looks forward to spending many more years to come at Congregation B'nai Jeshurun.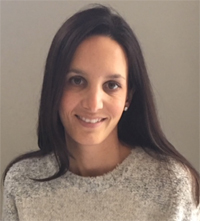 Karen Scheck has lived in Short Hills for almost five years with her husband Adam and their three children; Nathan (10), Sam (7) and Sylvie (5). The TBJ ECC has been such a constant in her daily life that it is hard to believe she is a few months shy of watching her youngest graduate in June.
She graduated from Lafayette College in 1999 and worked in the wholesale designer fashion industry until moving to Short Hills.
Karen is grateful to the TBJ ECC for welcoming her family with open arms, and is proud to have worked tirelessly with the ECC Parent's Association to create the lunch program and to bring new resources and continued growth to such a special place.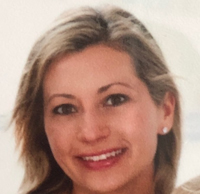 Erin Schonbraun and her husband David moved to Short Hills in 2009 and became part of the TBJ community. All three of their children - Lily (9),
Sam (6), and Harrison (3) - have attended the ECC. Her eldest is currently in the religious school at TBJ.
Erin graduated from Emory University with a bachelors in business and left her job on Wall Street when she became a mother. She began volunteering in various capacities at each of her children's schools and joined the ECC Parents Association Board three years ago. Erin has enjoyed working on a wide variety of projects for the ECC. The Parents Association has enriched the school in so many ways, and Erin is honored to have been part of it. She also has served as a board member for the TBJ Women's Association and chaired its Annual Spring Luncheon two years in a row.
Born and raised in Montreal, Quebec, Canada, Elyce Shapiro met her husband Stephen who was living in New Jersey. They married in 2009. She was a public relations consultant and specialized in event and brand marketing. Elyce and Stephen have two children who went through the TBJ Early Childhood Center. Cole is 7 and Emma is 5. Elyce now spends her time working alongside Stephen who owns Shapiro Custom Homes and Designs where she designs and coordinates the custom interiors of residential properties. They reside in Livingston.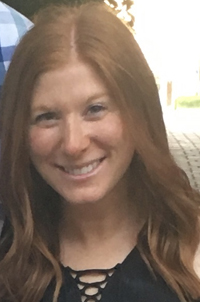 Dana Rempell Simanovsky grew up in Short Hills, and went to TBJ preschool. She has three children, ages 6, 4, and 2, all of whom are attending TBJ this year. Prior to becoming a mother, Dana was a special education teacher for five years in New York City. As a parent, she says it's special to be a part of the ECC community, and to watch her children grow and thrive in the school. It has been a pleasure for her to help organize events and to work with so many incredible people along the way.
As one of the founding chairs of the Temple B'nai Jeshurun Early Childhood Center Parents Association, Stacey Tavel had the pleasure to work with Michele Feingold, Andrea Kessler and a group of wonderful Co-chairs, to make sure that the ECC parent community was warm and inviting.
She especially enjoyed encouraging new parents to assimilate into the ECC community and helping them turn "this magical building" into a second home. Stacy made the addition of a slash pad, which was a successful and special addition to camp TBJ. It was rewarding for her to watch a dream turn to reality. When she sees children running through the sprinklers, there is no doubt in Stacey's mind that her project was a success. Currently, Stacey is honored to be a co-chair of the temple's Visioning Committee. She is able to devote her time respecting the past 170 years of the temple's history, and assuring that the future will be even brighter. She is committed to the idea that congregational involvement can help members flourish as individuals. She is also honored to be serving her first year on the TBJ board and is in awe of the collective wisdom of her colleagues. She leaves every board meeting inspired.
Professionally, Stacey is a pediatrician at the Summit Medical Group. Helping families raise healthy children is her passion. Stacey's husband Eric and she are so proud to be part of the TBJ community. Their daughters; Madelyn (13), Alexandra (10), Sydney (9); and Amelia (6) are enthusiastic learners in the "most dynamic religious school around." Madelyn will stand on the bimah as a Bat Mitzvah in just a few weeks, and her parents are filled with pride to have watched her journey from the ECC to the bimah.