OUR 2023 HONOREES
Mindy '97 & Alan '92 Schall
Join us in gratefully acknowledging our honorees by becoming an event sponsor, placing an ad in our virtual journal, or buying tickets to attend this special event. All donations help support us in our mission to nurture the potential of each student and provide them with an excellent Jewish and secular education.
(Please click on the honoree photo to read more)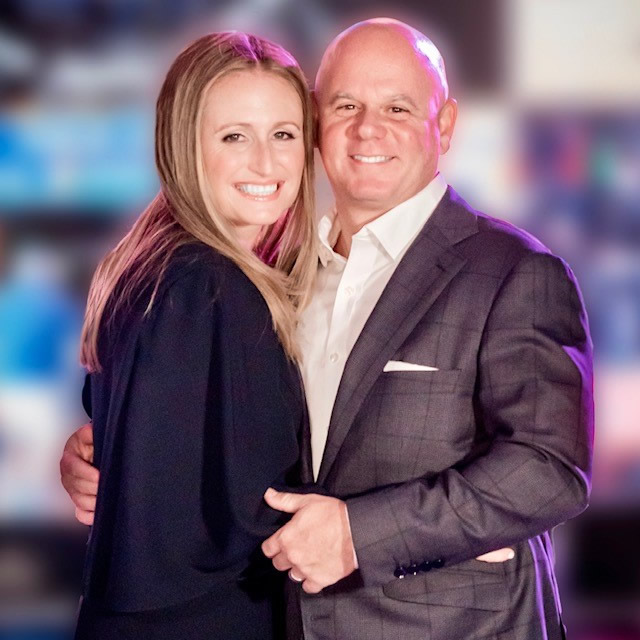 CELEBRATING OUR GOA COMMUNITY
We are so excited to be able to celebrate the amazing community that is GOA! Together, thanks to the commitment of our faculty, students and families, we have stayed strong! We look forward to a wonderful evening together! Please join in supporting this special event!
THANK YOU TO OUR GENEROUS SUPPORTERS
Diamond
Sharon & David Halpern
Mindy, Alan, Emily, Sophie, Brandon & Zoe Schall
Ed Zinbarg
Platinum
Pantirer, Schwartz & Pines Families, BNE Real Estate Group
BatSheva & Murray Halpern
Abbi & Jeremy Halpern '94
Julie & Jonathan Schwartz
Gold
Avi & Lilach Abergel
AFINs Board
Gavin, Taryn, Jared, Tyler & Josh Berelowitz
Robyn & Joseph Bier '79
Judi Harrison & Steve Gross
Liat & Sharon Haim
Cheryl & Fred Halpern
Lori & Steven Klinghoffer
Seryl & Charles Kushner
Michele & Jeff Landau
Jaclyn & Gonen Paradis
Shelley & Chick Paradis
Caren & Larry Rothenberg
Sacks Orthodontics, LLC
Sima & Benjamin Schall
Sherry & Henry Stein
Summit Dental Partners
Audrey & Zygi Wilf
Jane, Mark, Steven, Daniel, Rachel & Andrew Wilf
Jessica & Ari Wise
Yonina & Eric Gomberg, Maeira & Michel Werthenschlag, Alex & Aviya Halpern
Silver
Bieber-Jacobson Family
Robin & Brad Klatt
The Holzman Family
Chai
Michelle & Bruce Berger
Kenneth Tarlowe, Brehms Tarlowe Flooring
Shari & Mitch Broder
Brown & Brown
Joan & Harvey Bucholtz
Congregation Etz Chaim
ConnectOne Bank
Pamela '02 & Jordan Davis '01
Dr. Matthew Askin, Miriam Linver & family
Rachel '97 & Robert Fink
Fox Rothschild LLP
Mindy & Stephen Goldman
Bobby Jones Harvest Lawn Care
Israel Bonds
Jewish Federation of Greater MetroWest
Julie & Matt Kaplan
Daphna Simon & Asaf Katzir
Anne & Adrian Kroll
Gottlieb & Harvitt Families Landmark Companies
Jacqueline & Barry Levine
Elke '96 & Matt Luftig
Claire & Moshe Messulan
MMA Retirement Services
Elayne & Barry Moss
Debbie & Steve Nadel
Perlstein Family
Sarah, Evan, Lenny, Shayna & Molly Schonfeld
Yvette, Dave, Sam, Isaac & Levi Sharret
Elana & Brett Tanzman
The Hutton Team & Recchia Family
Richard Gomes Underground Utilities Corp.
Webster Bank
Yana & Kenneth Weiss
Sponsor
Leah & Justin Bergman
Elizabeth & Jeffrey Bier '90
C.J. Sullivan Construction
David J. Cardella
Carl Goldberg & Lisa Chrystal Herzberg
Jennifer Carlin
Contrast Electric LLC
Crystal Plaza
David Gutstein & Alison Grann
EcolSciences, Inc.
EisnerAmper
Alison, Marc & Olivia Glashofer
Terri & Michael Goldberg
Pnina & Anatol Hiller
Hutt & Shimanowitz P.C.
Dave Innovative Closet Designs
Alisha & Ariel Jacobs
Mitch Knapp, Scenic Landscaping
Michael Antonakos, MPA Painters
Mike Murray Excavating, Inc.
Dr. Michael Och, Brian Kalver & Sue Och
Alex & Mindy Opper
Romanowsky Family, Annette Hollander, Myron Kaplan
Alizah, Jeremy, Max, Jacob & Sammy Schall
Jimmy & Sharon Schwarz
Shari-Beth and Jeff Susskind
Scott Vintage Design
Sherry Wilzig Izak
Friend
Iris & Elie Borger
Cooperman Barnabas Medical Center
Melissa & Lawrence Elbaum '98
Daniella & Ben Hoffer
Debbie & Neil Kaplan
Kaufman Stairs Inc.
Julie '95 & Reuben Kopel
Lyn & Hank Meyers
Orthopedics Unlimited Michael Rieber, MD, FAAOS
OK Sales & Tip Top Tops
Quick Response Fire Protection
Lenette & Larry Talpins
Brenda & Roy Tanzman
The Zorel Group
Supporter
Lynn & Mark Arian
Gwen & David Azizo
Sharon & Josh Brickman
Camp Ramah in the Berkshires
Connie & Uzi Lior CBL FINE ART
Bobbie, Janet & Howard, Lauren & Zach, Shelly & Matt & Hannah Cohen
Renee & Mark Covitt
Cathy & Bert Distelburger
Dobbs Autobody
Eliot Bank, Empower Performance & Fitness
Paul Fishbein
Janet & Robert Francis
Ronda & Larry Frenkel
Gleis Security Consulting
Harbor Haven Day Camp
Lisa, Aryeh, Eitan, Ezra & Adina Haselkorn
Heidi Rivkin and Ben Jacobs, Marissa & Ari
Batsheva & Robert Hodes
Rebecca & Dan Horn
Barbara & Andrew Hutter
Jeri & Hal Kimowitz
Marci & Joel Koral
Rachel, Noah, Frayda & Moshe Marcus
Glenn & Lisa Mechanick
Samantha & Gabe Migdal
Rabbi Danny & Lynn Nevins
Dara & David Orbach
PIP Printing
Alicia & Jonathan Raskin
Renda Roads Inc.
Leslie Dannin Rosenthal & David Rosenthal
Rachel Schwarz & Marc Schiffman
Helen & Steven Schwartz
Susan & Charles Shapiro
Frema Sobel
Stephanie & Michael Soudry
Camille & Eli Spigler
Mimi & Harry Stadler
Sandy & Avi Steiner
Shelli Stelmak
The Golda Och Parents' Association Board
Robin & Irv Wander
Heather & Eugene Wishnic
Gregory Orenstein & Michael Woll
Zadie's Bake Shop
Mazel Tov Listing
Alexis Gruber, Matt, Sophie & Marley Fischer
Stacey & Eytan Apter
Lela & Nathan Barbanel
Amy & Jeremy Biloon
Bolton & Company
Robert & Jane Dinner
Donna & Noam Kritzer
Rob & Beth Fink
Bonnie & Sheldon Freidenreich
Adie & Dara Garber
Holly, Lori & Logan Gladstone
Jeff & Christine Goldberg
Laura & Jeffrey Greif
Gina & Brian Gudofsky
Jeremy Hirsh & Sabrina Safrin
Jerusalem Restaurant
Leslie & Marc Kallus and Family
Adena Lebeau & Jeff Kress
Maple Kosher Meats
Jessica, David & Aaron Moss
Shoshana & Scott Newman
Parker's Petals
Scott Prochazka & Hayley Siegel Prochazka
Sharon & David Raanan
David, Sheryl, Jonathan & Jordan Raport
Janet & Melvin Rosenblum
Paula & David Saginaw
Miryam & Jacob Schwartz
Alexander & Samara Siegel
Silberfein Family
Stanley Shapiro & Ann Hirsch
Elana & Brett Tanzman
Frances & Stanley Urman
Violet Zeitlin