Purchasing Individual Concert Tickets- SOLD OUT!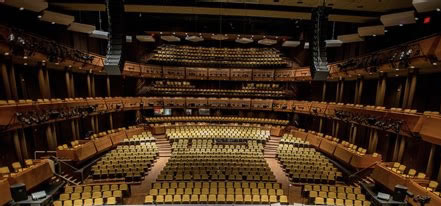 The HaZamir 30th Anniversary Gala Concert
will take place on Sunday,
March 19th at 3:00 pm in the
Rose Theater of Jazz at Lincoln Center, Broadway and 60th St,
There are 3 ways to purchase tickets beginning Feb. 5th:
1. IN PERSON
Go to the Jazz at Lincoln Center box office (Broadway at 60th St- located within the Deutsche Bank Center / Shops at Columbus Circle - ground floor) Monday - Saturday 10:00am - 6:00pm ET, Sunday 12pm - 6pm.* The box office fee is $3.50 per ticket in addition to the cost of each ticket. (*IF there is a concert in the hall that evening, the box office will stay open and for a half hour into that performance.)
2. ON LINE
3. BY PHONE
Call CenterCharge at 212-721-6500 daily 10:00am - 9:00pm ET. CenterCharge charges an additional $7.00 per ticket in addition to the box office $3.50 charge.
Ticket prices as follows (based on availability):
$150 - Prime orchestra seating
$100 - Orchestra seating
Orchestra center to side boxes
$75 - Orchestra sides and back seating
Balcony front center seating
$65 - Mezzanine center back seating
$50 - Balcony rear seating
**Seats in boxes 10-19 in the Balcony are considered partial view

Please consider becoming a Sponsor! Sponsors receive priority seating.
Your support of the Zamir Choral Foundation….
♫ enables young singers to learn and connect with their tradition
♫ creates connections between each singer and with the people of Israel
♫ fosters a creative community dedicated to the Jewish future
♫ creates opportunities for singers of all denominations, opinions and backgrounds to join in an affirming Jewish environment
♫ allows commissions of new music to add to our rich Jewish choral tradition
♫ brings the performance of high quality choral music to a hungry audience.