Special Guests: Honoree, Speaker, and Honorary Event Chair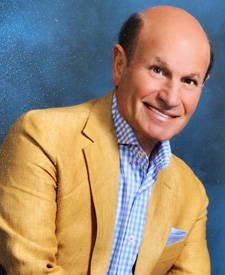 Stuart Berni is currently the Managing Partner and CEO of a Greenwich-based real estate company. In addition, he owns and manages both residential and commercial properties in Connecticut and New York.
Previously, Stuart was an owner and partner of Berni Design, a leading design and marketing agency, for 30 years. He holds a fellowship in the Brand Design Association and prior memberships in the Industrial Design Society of America (IDSA) and the American Marketing Association (AMA). Stuart was listed in "Who's Who in Packaging", has won numerous CLIO and DESI Awards and was an industry commentator and author. He holds an undergraduate degree from Carnegie-Mellon University, and did post graduate work at NYU and The New School for Social Research.
Stuart helped initiate the Greenwich Point Conservancy and facilitated the branding for its launch where he served as a Board and Advisory member. His family was a Founding Family of the Greenwich Teen Center, and Stuart sat on the board. He is a supporter of Kids in Crisis, and a patron contributor to the Yale-New Haven Greenwich Hospital.
In addition, the Berni family was one of the original founding families of the Greenwich Reform Synagogue, where Stuart served as an officer. Stuart has chaired a fundraiser for Israeli bonds and is a currently an active donor, board member and chair of events for the Greenwich UJA and JCC. Additionally, his support reaches the following charitable organizations: Cambodian Children's Fund, Clothes to Kids, several homeless shelters in Stamford as well as serving on the Board of Directors for two Homeowners Associations of residential communities in Vermont and Greenwich, CT.
Special to his heart is his passion for mentoring four under-privileged children in Stamford for over 20 years. His most recent efforts and passion have been directed toward the Israel Cancer Research Fund where he has served as a board member and advisor to their International Board during the last decade. The Israel Cancer Research Fund's mission is closely aligned with Stuart's personal objective of supporting the Jewish community and the brilliant scientists in exploring groundbreaking cures.
Stuart lives in Greenwich with his wife of 40 years. He is particularly proud of his two daughters and one lovely granddaughter. Stuart's interests include travel, the arts, tennis, golf, skiing, biking, swimming and yoga.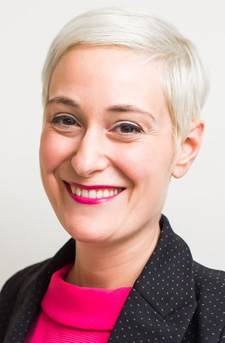 Dr. Tali Lando Aronoff is a full-time pediatric otolaryngology (ENT) surgeon,
a mother of three young girls, enthusiastic scuba diver, and breast cancer survivor, residing in Westchester, New York.

She graduated summa cum laude from Columbia University and from Weil Medical College of Cornell University, completing her residency at New York Presbyterian Hospital followed by a prestigious fellowship in Pediatric Otolaryngology at The Children's Hospital of Philadelphia.

Dr. Lando Aronoff juggled the realities of a newly discharged preemie, her beloved father's brain cancer and her own advanced cancer diagnosis, while maintaining her active practice. She has written of her personal cancer travails with humor and open honesty in Hell & Back.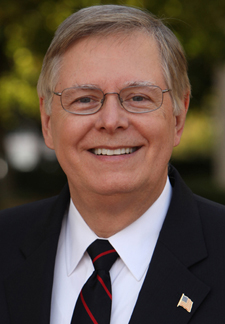 David Martin was first elected Mayor in 2013. David and his late wife, Judy, moved to Stamford thirty+ years ago. Elected to the Board of Representatives, a seat held for 26 years, he served eight years as president. He wrote laws/ordinances that changed Stamford, including the senior tax abatement program and the creation of the Downtown Special Services District. David served on the Board of Finance, chairing the financial policy committee. David has also served on the Stamford Police Foundation, Stamford Emergency Medical Services (which he helped form), the Stamford Investment Advisory Committee and the Stamford Partnership's Executive Committee.

David and Judy established the Starfish Connection, a nonprofit organization that provides mentoring and enrichment services to low-income students in Stamford. He's a member of the Connecticut Coalition for Justice in Education Funding.

David holds bachelor's degrees from MIT and a master's in business administration from Stanford University.