CONGRATULATIONS TO OUR HONOREES
Chairman of the Board, Valley National Bancorp
A native of Passaic, NJ, Gerry Lipkin is the Chairman of Valley National Bancorp, a bank holding company with interests in New Jersey, New York, Florida, and Alabama. He also currently serves as a Class A Director on the New York Fed board of directors representing banks with capital and surplus of $40 million to $2 billion. In addition, he's a member of the board of directors of the Federal Home Loan Bank of New York.
Gerry received his undergraduate degree from Rutgers University where he is a members of the Board of Overseers, the Foundation Board, past chairman of the Business School Board of Advisors, and a members of the Dean's Advisory Council. He received his M.B.A. from NYU.
In addition to being honored at Taste & Toast 2019, Gerry has been honored by numerous area non-profits in both the Jewish and broader community, including American Jewish Committee, American Lung Association, American Red Cross, Big Brothers/Big Sisters, B'nai Brith International, the Crohn's & Colitis Foundation, and New York City Israel Bonds. Several institutions of higher learning have also recognized Gerry for his leadership and contributions, including Rutgers, William Paterson University, and the University of Medicine & Dentistry of New Jersey.
Gerry is an avid collector of pre-World War I European and American antique toy trains and Early American U.S. coins. He and his wife, Linda, enjoy spending time with their children, Pam and her husband, Rob, Jeffrey and his wife, Jayme, and their five grandchildren.
Former Chairman, Breakthru Beverage New Jersey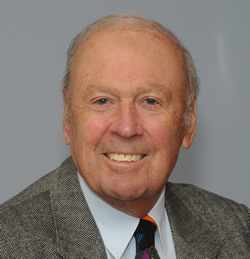 Howard Jacobs is the Former Chairman of Breakthru Beverage Group and R & R Marketing, both of which he was associated with for over 50 years. For more than three decades, he also served on the boards of the Wine & Spirits Wholesale Association and the Wine & Spirits Shippers Association.

A native of Long Island, Howard received a B.A. degree from Washington & Lee University and an M.B.A. from Cornell. His military service includes two tours with the Military Police in New York City and North Carolina.

In addition to his nearly 25-year involvement with JVS of MetroWest, Howard served the community as President of the board of the South Orange Rescue Squad. Formerly, he was a board member of East Orange General Hospital, and the Essex County Heart Association. For seven years, he served as the Mountain Ridge Campaign Co-Chair of the United Jewish Appeal. Currently, Howard is a board member of JVS of MetroWest, the American Jewish Committee, and a trustee of the New Jersey Performing Arts Center.

Howard is an enthusiastic supporter of the arts and a member of Mountain Ridge Country Club. He and his wife, Meg, enjoy spending time with their children, Kim Jacobs and Kristy and Jon Maslin, and their grandsons, Luke and Jake.