Helene J. Kosloski, a philanthropist, respected educator and businesswoman was born and raised in Newark, NJ. Helene lived in South Orange for many years. Helene was a respected educator and successful businesswoman. She received her bachelor's degree from Boston University and began her career working for the Springfield School System, where she retired as principal of the middle school. After retiring from education, Helene took over the Kosloski family's real estate business. She made a huge impact in the state of New Jersey through her philanthropic efforts to several charitable organizations, including Saint Barnabas Medical Center, The Seeing Eye, Felician College, Rutgers University and Seton Hall University. Helene was predeceased by her beloved parents, Michael and Josephine Kosloski, and her brothers, Michael and Leo Kosloski. She is survived by her "family" of many dear and devoted friends. Our friend Helene passed away at the age of 90 in December of 2017.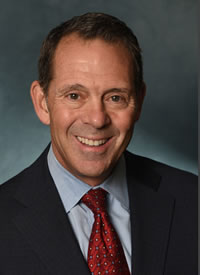 Jon has been Senior Vice President of Allied Beverage Group since September 2017. In this role, Jon is involved in several aspects of the Company, including sales, marketing, operations, finance as well as the Company's strategic direction. Human Resources and Training and Development also report to Jon.
Jon was President & CEO of Breakthru Beverage New Jersey (formerly, R&R Marketing) from 2005 to 2017 where he managed and led all phases of sales, operations, finance and human resources at its two facilities in West Caldwell and Trenton. Prior to his role as President & CEO, Jon acted as an R&R Sales Manager from 2001 – 2004 and Executive Vice President from 2004 – 2005.
Prior to entering the Wine and Spirits industry, Jon was President of Geometry Realty, Inc., a real estate investment management company from 1994 to 2005. Before that he was Vice President and General Counsel of Feldman Equities, a real estate development and management company.
Jon has been active within the Wine & Spirits industry. He served as a Board Member of WSWA as well as past Chairman of WSWA's Communications and Public Relations Committee from 2013-2015 and past Chairman of WSWA's Conventions and Meetings Committee from 2015-2016. Jon also works as an avid supporter of the non-profit organization, Bridges Outreach, of which he is a former member of the Board of Directors and is a member of the Executive Committee. He also served on the Northland Residential Development Corporation Board from 1996-2014. Finally, Jon served as a member of the Emory University Alumni Strategic Planning Committee from 1997-2002.
Mr. Maslin is a graduate of Emory University and received his law degree from American University School of Law. Jon, his wife Kristy and his two boys currently live in Summit, NJ.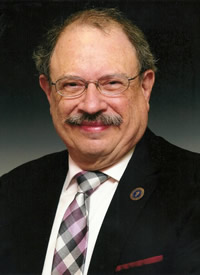 Howard Weiss has dedicated his professional life to workforce development. Starting in 1974, in the Essex County Office of Manpower as a Research Analyst, he has held various positions to his current title as Acting Director of the Essex County Workforce Development Board. He has worked in the alphabet soup of federal job training programs starting with CETA, then JTPA, WIA, and now the Workforce Development Act. During his time in Essex County he has been: Planner, Senior Planner, MIS Coordinator, Assistant Division (of Employment Training) Director, Assistant WIB Director, Acting WIB Director, Chief of Policy and Planning, among other titles. He was selected to serve on the National Performance Standards Workgroup in Washington, DC during the Job Training Partnership Act.
Howard has been a longtime member of the Garden State Employment and Training Association (and has served as a Trustee) and was honored by that organization with the Harry L. Wheeler Professional Service Award in 2018. Howard garnered much attention over the years with the comedy routines and song parodies that he performed at the conferences with Gary Altman (currently the Acting Executive Director of the NJ Employment and Training Commission).
Howard has a passion for live music concerts since 1998. His brother played a CD for him of a band from Newfoundland Canada called Great Big Sea. He saw that group in Philadelphia later that year and was hooked. He ended up seeing them 122 times and developed an interest in other performers and groups with a concentration on Canadian artists.
Howard was born in Newark until his family moved to Livingston. He then attended and graduated Seton Hall University, where his senior year he served as News Director of their radio station WSOU (FM), while attaining his B.A. degree. He then went on to Rutgers University where he received his Master of City and Regional Planning degree in 1978.
Howard has been happily married to the former Cheryl Greenhouse for 46 years and is very proud of their daughter Lori, who resides in Miami. Howard wishes to remember his late parents, Charles and Bernice Weiss, and his late sister Melinda. Of course he thanks his brother Al for many things, especially the inro to GBS. Additionally he thanks past Directors and coworkers especially his late boss Sam Okparaeke. Thank you to current Department and Division Directors, Anibal Ramos and Julius Montford, and our small but mighty Workforce Development Board team, Janine Schaeffer, Jobi Okere, and Keisha Flemming, as well as our volunteer Board and our County Executive Joe DiVincenzo, Jr.