The Stephan Ross Excellence in
Holocaust Education Award
About Our Honoree
Israel "Izzy" Arbeiter
"It's one thing to read about the Holocaust or watch a documentary," says Irv Kempner of Sharon, Mass., son of Holocaust survivors and chair of the regional chapter of March of the Living (MOTL) (http://www.motlnewengland.org), "but hearing the personal account from a survivor in person brings the story to a whole new level and to new generations."

The last time "Izzy" Arbeiter, Holocaust Survivor, saw his parents and siblings was in October, 1942, when the family was rounded up during the Nazi occupation of Poland. As they were separated from each other-- and none could even imagine what was about to happen -- Izzy's father called out: "If you survive, remember to carry on with Jewish life and Jewish tradition." Izzy took those words to heart and made a promise to his father to live his life turning his father's words into his own actions. 'Never again' became his watchword.
He has devoted incredible energy to tell and retell his story, to ensure that future generations 'Never Forget' and learn from history. For seven decades he has recounted his experience with audiences of all ages on three continents with and extraordinary list of accomplishments to achieve this goal.
He founded the American Association of Jewish Holocaust Survivors of Greater Boston and the Community Commemoration of Yom HaShoah and is a member of the national Executive Committee of the American Gathering of Jewish Holocaust Survivors. Izzy was part of the core group of Holocaust Survivors to join Founder, Stephan Ross in the creation of the New England Holocaust Memorial. He has been a constant presence at schools and colleges, locally and across Germany and Poland, sharing his story in ways that resonate with spellbound students - creating the Israel Arbeiter Holocaust Essay Contest, devoted to teaching students across MA about the dangers of hatred and the responsibility of the next generation. He has created a museum in Germany established to bring tolerance and understanding to the community and has served as an ambassador to Germany to bring the lessons of history alive to the community at large. to In recognition of his tireless efforts across the globe, the Polish President bestowed on Izzy the prestigious Order of the Merit medal.
Izzy's message is especially important today as prejudice and anti-Semitism are on the rise around the world, notably on college campuses. As one high schooler remarked after hearing Izzy's remarks, "You will remember when you heard it from a Holocaust survivor, never should you allow this to happen again."
Because of his remarkable contributions to Holocaust Education, Izzy will be the distinguished recipient of the second annual Stephan Ross Excellence in Holocaust Education Award. The award is presented 'for tireless devotion to raising Holocaust awareness and prejudice reduction in tomorrow's leaders.'
About the Stephan Ross Excellence
in Holocaust Education Award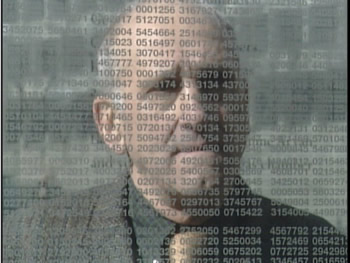 The Stephan Ross Excellence in Holocaust Education Award honors the legacy of Holocaust Survivor, Stephan Ross, who was a lifelong friend of Izzy Arbeiter and founder of the New England Holocaust Memorial.

Stephan survived 10 different concentration camps and was liberated from Dachau by American troops at age 14. He had one dream, one vision and one mission. He wanted to remember, with a memorial, his lost family members and all other innocent people who lost their lives in the Holocaust, those soldiers who liberated the concentration camps; and all the soldiers who helped end the war. He wanted this memorial to serve as a lesson to future generations.

The New England Holocaust Memorial was dedicated on October 22, 1995 in a public ceremony on the steps of Boston City Hall Plaza.

Steve never missed an opportunity to speak with students at schools and at the Holocaust Memorial. Like Steve, Izzy Arbeiter's commitment to empowering young minds to 'Never Forget' has been nothing short of steadfast and impactful. Because of his devotion, New England Friends of March of the Living is honored to present Izzy with the second annual Stephan Ross Excellence in Holocaust Education Award.

As Izzy says, "We must keep repeating our story to the next generation so that a new love of humanity can be born out of the horrors that we have known - a world blessed with peace, understanding, and goodwill to all."