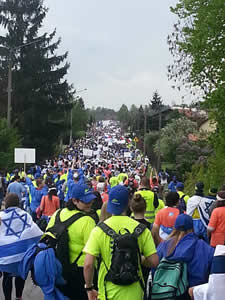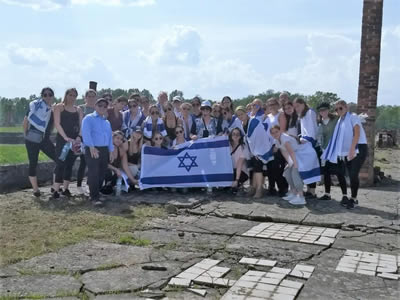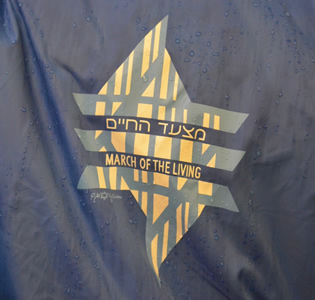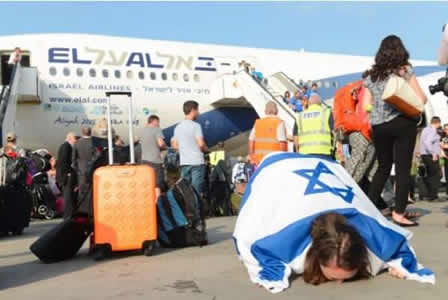 Our
Inspiration. Our Legacy. Our Future.
The International March of the Living is an annual educational program, which brings individuals from all over the world to Poland and Israel, in order to study the history of the Holocaust and to examine the roots of prejudice, intolerance and hate. With growing discrimination and a rise in antisemitism, it is a critical time to instill
lessons of the Holocaust in our next generation.

Since its inception in 1988, more than 260,000 alumni from 52 countries have marched down the same 3-kilometer path leading from Auschwitz to Birkenau on Holocaust Remembrance Day - Yom Hashoah -
as a tribute to all victims of the Holocaust.

New England Friends of March of the Living (NEMOTL) works to ensure the endurance of the March of the Living Program through its Teen Trip Scholarship Fund by creating awareness, commitment and empowerment in New England youth. Our Virtual Tribute event directly supports the Scholarship Fund which furthers MOTL's goals of educating Jewish teenagers about the dangers of hatred and intolerance and providing
essential tools to be tomorrow's leaders for a just and compassionate world.


The March of the Living is the Trip of a Lifetime. And the 2023 trip will be no exception. Exclusive for this year, trip attendees will have the unique opportunity to celebrate the 75th Anniversary of the state of Israel, to commemorate the 80th Anniversary of the Warsaw Ghetto Uprising in Poland and become a historic part of our
35th Anniversary of the March of the Living Trips.

With the alarming rise in Antisemitism, the time for change is now. The time for empowering the next generation is now.
All we need is you.
JOIN US FOR OUR VIRTUAL TRIBUTE EVENT ON DEC. 20