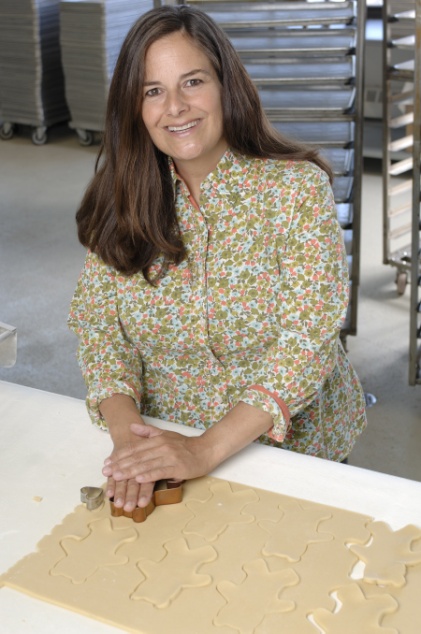 Lavish Lunches 2014
Join us for our annual Culinary Adventure
Wednesday, March 5th
Guest Speaker: Eleni Gianopulos
Owner & Creator of Eleni's Cookies
Light Breakfast: 10:15 am
at the home of Michele & Steven Sweetwood
9 South Pond Road, Cresskill, NJ
Lunch: 12:15 pm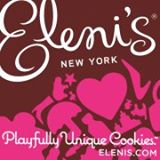 We gratefully acknowledge the support of
ARTISTIC TILE
Dr. Praeger's Sensible Foods
Esthetica MD
Tapestrie of Englewood
Choose a luncheon from our Menu of Hostesses

ARTISTICALLY YOURS
Dana Adler
Curator, art advisor and founder of One River School and Gallery, Matt Ross will help you identify/invest in emerging artists. He will introduce the work of some artists and offer perspectives on the "art" of collecting. Dine on a beautiful, picture perfect lunch.

YOU LOOK FABULOUS - CLOSED
Dana Baumgarten, Alissa Epstein, & Michele Ross
Dr. Rabkin and his team of medical aestheticians from Esthetica MD show the newest treatments for a young, fresh and healthy appearance. Brush up on makeup application skills, soak up skincare secrets and get expert advice on beautiful brows while Evergreen caters a delicious lunch.

"LET'S GET COOKIN"
Stephanie Cohn, Jaime Entner, & Jillian Somberg
Learn how to cook a modern Shabbat meal at Le Gourmet Factory. Then luxuriously dine on your creations.

MITZVAH LUNCH
Lorin Cook, Susan Marenoff-Zausner, Erica Rivera & Brandi Rubin
Guests will "give back" as they volunteer during a rewarding lunch at the JCC with the senior adults. Guests/volunteers will engage seniors and brighten their day. A delicious lunch will be enjoyed.

LIVE SOULFULLY
Alanna Davis & Lana Platin
How does your soul inspire your style? Interior design specialists will present trends and new collections at Soul Creative Home as
they explain how your home is a reflection of who you are. Then move next door for a delicious lunch at Zesst.

GET FIT!
Michele Goldberg & Alyzia Sands *
Work off the calories before you consume them. Dress to sweat at a flybarre class at Flywheel. A light & healthy lunch to follow. *Class begins at noon.

INTRODUCING THE KALE BURGER - Tenafly
Lainie Goldstein & Lisa Lazarus
Lunch lavishly at local fitness studio after Bootcamp and see the latest looks in exercise clothing from Pheel. Give back 15% of the profits on the items sold to the JCC Senior Programs. A delicious and nutritious lunch to follow.

BAKE WITH US
Tina Guberman & Pearl Seiden
Bake with "The Challah Fairy" and learn how to masterfully create fresh, homemade challah in your home. Come enjoy this hands-on experience, and then enjoy a delightful luncheon.

STRENGTHEN YOUR CORE - Withdrawn with apologies

ROSES ARE RED, VIOLETS ARE BLUE
Shelly Sokolow
Atlas Floral Decorators will teach you how to decorate your table with beautiful flowers. Enjoy a scrumptious lunch prepared by Rave Caterers.

MIXOLOGY FOR MOMS - CLOSED
Andrea Strahl
Get together with friends for a great lunch and learn cutting-edge techniques to create unique cocktails. Featuring artisanal and health-inspired recipes! A day sure to be filled with lots of laughs!

THE MOST IMPORTANT PEOPLE IN AMERICA THAT YOU'VE NEVER HEARD OF - CLOSED
Amy Zagin
Dr. Steven Gillon, resident historian and on-air personality of the "History Channel" will take a quick tour of the most important people never mentioned in our history books. Feast on a delightful lunch.