*

THE REAL HOUSEWIFE - OH MY!
Enjoy a motivational talk by Aviva Drescher, New York's favorite member of the Bravo's hit series "The Real Housewives of New York City." At the age of six, Aviva suffered a farm accident that led to a foot amputation, yet she never let this tragedy define who she is. Aviva is passionate about working with different philanthropies and continually teaches the importance of giving back. End the afternoon with a pleasant healthy, kosher, vegetarian lunch.
Stephanie Cohn, Lorin Cook, Brandi Rubin, Tenafly
*

MITZVAH LUNCH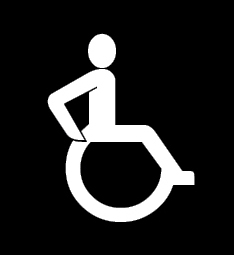 Guests will "give back" as they volunteer and brighten the day for seniors during a rewarding lunch at the JCC. Guests will engage them and brighten their day. Everyone will be entertained by a delightful performance by little dancers from the JCC Dance School.
Nira Feldman, Michelle Marom, Englewood
*

BOTTLE OF RED...BOTTLE OF WHITE
Enjoy wine tasting with "Gary the Wine Guy" of Taste Wine in NYC, who will also share expert tips on how to make simple appetizers that you can easily duplicate for family and friends! Followed by a simple, clean lunch!
Beth Rubach, JoJo Rubach, Demarest
PETALS AND EDIBLES!
Enjoy a cooking demonstration and fabulous lunch prepared by gourmet guru JoJo Rubach. While enjoying your meal, talented floral designer, Elle Rubach, will treat everyone to a floral arrangement tutorial. Learn how to create that beautiful centerpiece to complement any table for any occasion! By the end of this lunch, you'll be the hostess with the mostest!
Rebecca Arnofsky, Ariel Jacobs, Tracy Lerner, Demarest -

CLOSED
MAH JONGG MADNESS
Whether you are new to the game, or an advanced player, spend the afternoon enjoying Mah Jongg, the popular Chinese game of skill, strategy, calculation and a touch of chance. Lessons will be available for beginners and exciting challenges with prizes for those who are more advanced. A delicious lunch will be served.
Gina Curko, Marci Ginzburg, Jennifer Graf, Englewood-

CLOSED
GRAF CENTER FOR INTEGRATIVE MEDICINE AT ENGLEWOOD HOSPITAL & MEDICAL CENTER
Get a taste of the Center's "lavish lifestyle" for women that combines a healthy luncheon, holistic amenities ranging from Reiki to acupuncture and a "Live, Love and Laugh" nutritional lecture that encompasses mood enhancements and laughter. Valet parking available.
Samantha Endick, Robyn Ophir, Jaime Yanofsky, Tenafly-

CLOSED
CUSTOMIZE AND PERSONALIZE WITH PATCHES!
Join us for an afternoon dedicated to the latest trend - patches! We will have a variety of items for each guest to customize and personalize with a plethora of patches from Hodgepodge Patches! Design your own one-of-a-kind creation! A delightful lunch will follow to complete your day.
Julie Field, Jessica Lerner, Francie Steiner, Tenafly-

CLOSED
*

FABULOUS SPA DAY AT THE JCC
You are invited to a fun-filled afternoon of beauty and a delicious Asian-inspired lunch. Fabulous treatments including facials, paraffin and massage await you. Relax and unwind just steps away from home.Can't wait to see you!
Merle Fish, Englewood -

CLOSED
GUESS WHO'S COMING TO LUNCH?
Experience an inspired afternoon with David Burke, an American chef and restaurateur, as he prepares some of his favorite recipes for us. We are sure to enjoy his savory delights, so save your appetites!
Jenna Gutmann, Tenafly-

CLOSED
CUPCAKE ART
Join us as we bring the art of decorating to cupcakes! Create unusual cupcakes that are visually beautiful, delicious and easy to make! This hands-on activity will have you frosting cupcakes to perfection, decorating them with fondant and various cutting tools. You will leave with great designs, tips, tricks, and recipes. A delectable lunch will be served.
Arlene Horowitz, Tenafly-

CLOSED
*

NIGHT RIDER AND DINNER AT THE JCC
Can't take off from work to join a Lavish Lunch? No worries! Enjoy great music in the JCC's dynamic health facility as we sweat off our daily stress in a cycling class. Bikes have their own computer that measures cadence and distance as well as adjustable degrees of resistance, allowing you to participate at your level. Fuel your body with a delicious dinner at the JCC.
Amy Zagin, Tenafly-

CLOSED
"THE FUTURE OF AMERICAN POLITICS IN THE AGE OF TRUMP"
What does Donald Trump's election tell us about the state of American politics today? Does it signal a long term shift in public attitudes, or was it an aberration that resulted from a unique set of short term circumstances? Enjoy a tasty lunch at Axia while Dr. Steven Gillon, resident historian and on-air personality of the History Channel tackles these questions.