An exclusive conversation between
Chancellor Arnold M. Eisen
and Friends of JTS synagogues and their congregants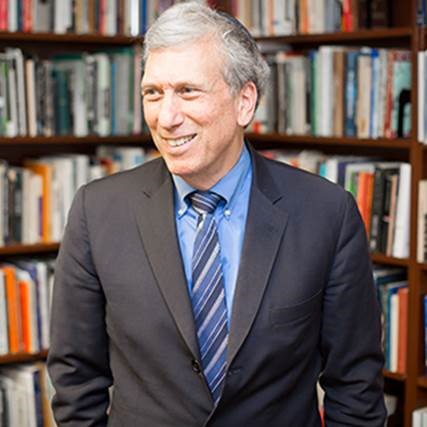 Join Chancellor Arnold M. Eisen for an intimate conversation as he reflects on his 14-year tenure as Chancellor of JTS, and the challenges that JTS and the Jewish world will face in the years to come.
How has JTS expanded its curriculum and programming to better prepare leaders for the challenges of modern Jewish life? How does JTS's newly completed campus building reflect the Jewish values of community, accessibility and scholarship? What are some of the challenges JTS and the Jewish world face in the years to come, as a result of the coronavirus and its effect on Jewish community and engagement. This is an exclusive event for Friends of JTS synagogues and their congregants. Chancellor Eisen welcomes your questions. Instructions for submitting questions will be provided at the beginning of the call.
Tuesday, May 19, 7:00 P.M., EDT
Online, Zoom
Participation is free, but registration is required. Register below.
For questions, please contact Dana Hartman, Director of Synagogue Relations, at dahartman@jtsa.edu