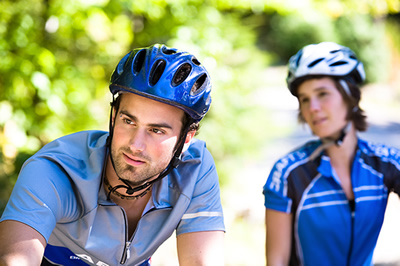 ANNUAL Orange Center Bike Ride - SUNDAY, September 12th

For Something COMPLETELY Different!

It's time for the Orange Center Bike Ride! Registration is now open for the Annual Orange Center Bike Ride, Sunday, September 12th. The Orange Center Bike Ride offers beautiful scenery and a memorable, healthy day for everyone! This year's ride features our renowned, kosher food at all rest stops and improved road markings. Choose from our 100K, 50K and 10K Family Fun routes.
See you in May!

Join 750-plus cycling friends for an unforgettable century! Sponsored by Orange Center.

Ride Supports:
Our rest stops will be stocked with water, fruit and snacks. Three rest stops are on the 100K route, while two rest stops are available for the 50K riders. For the family fun ride, a juice break will be at mile 3. SAG (Support And Gear) vehicles will be traveling throughout the course to provide assistance to riders. Our drivers will be able to repair mechanical breakdowns and transport riders to the finished area. A BBQ lunch will be provided for all participants at the finished area.


2009 RULES
Riders under the age of 14 must ride with a responsible adult AND must carry the Medical Release Form signed by a parent or guardian.

To download the Minor Medical Release Form, Click Here
Participants must read and agree to the RELEASE AND WAIVER OF LIABILITY. ASSUMPTION OF RISK AND INDEMNITY AGREEMENT.

To download the Waiver, Click Here
10:00-12:00pm Children's Activities: For children who are preschool age (2 years of age ) or older who are not riding, we are offering wonderful activities here at the school. Challenging obstacle courses, tri-cycling and other fun activities for children on the playground and park.

End of ride meal:
A delicious, hot, barbeque lunch awaits you at the end of your rides. The lunch is complimentary to those who have registered for the 100K, 50K and the 10K Family Fun Routes. Tandem registrations will recieve two meal tickets and Family registrations will receive four meal tickets. Additional tickets for the barbeque may be purchased for $10 at the time of registration. Vegetarian options will be available.

Volunteers:
Please click here to contact the volunteer coordinator.

Rain Policy:
Event takes place rain or shine. No refunds, this is not a race.

Sponsors:
The Orange Center Bike Ride is made possible through the support and generosity of our sponsors. If you would like to sponsor the Orange Center Bike Ride, by making a tax-deductible gift please send a check payable to Orange Center.

For More Information: