Hit the register button to sign up for the Bet Shemesh workout sessions starting September tentatively scheduled as follows:
Boys 3rd-6th grade 18:00 - 19:00 Sunday evenings
Girls 3rd-6th grade 18:00 - 19:00 Thursday nights
Gals 7th grade and up 19:00 - 20:00 Thursday nights
Guys 7th grade and up Saturday nights an hour after Shabbat
Have any questions feel free to drop an email to israelwolfden@yahoo.com!
This is where your child will get the skills to strengthen and sharpen his/her fitness level whether already an athlete or just getting into shape for the first time. Everyone works out at their own pace. This chug builds a child's Strength, Stamina, and Speed (3 Ss) for any sport as well as tranforms kids that though not into group sports get motivated to workout and get into great shape. By the end of the year they will have the 3 Ss as well as self confidence and look like the grinning kids below.
Group shot of the 5775 Running & Fitness Chug at the 6th Kiryat Gat Race! Everyone pictured ran in the 5K or 10K distance.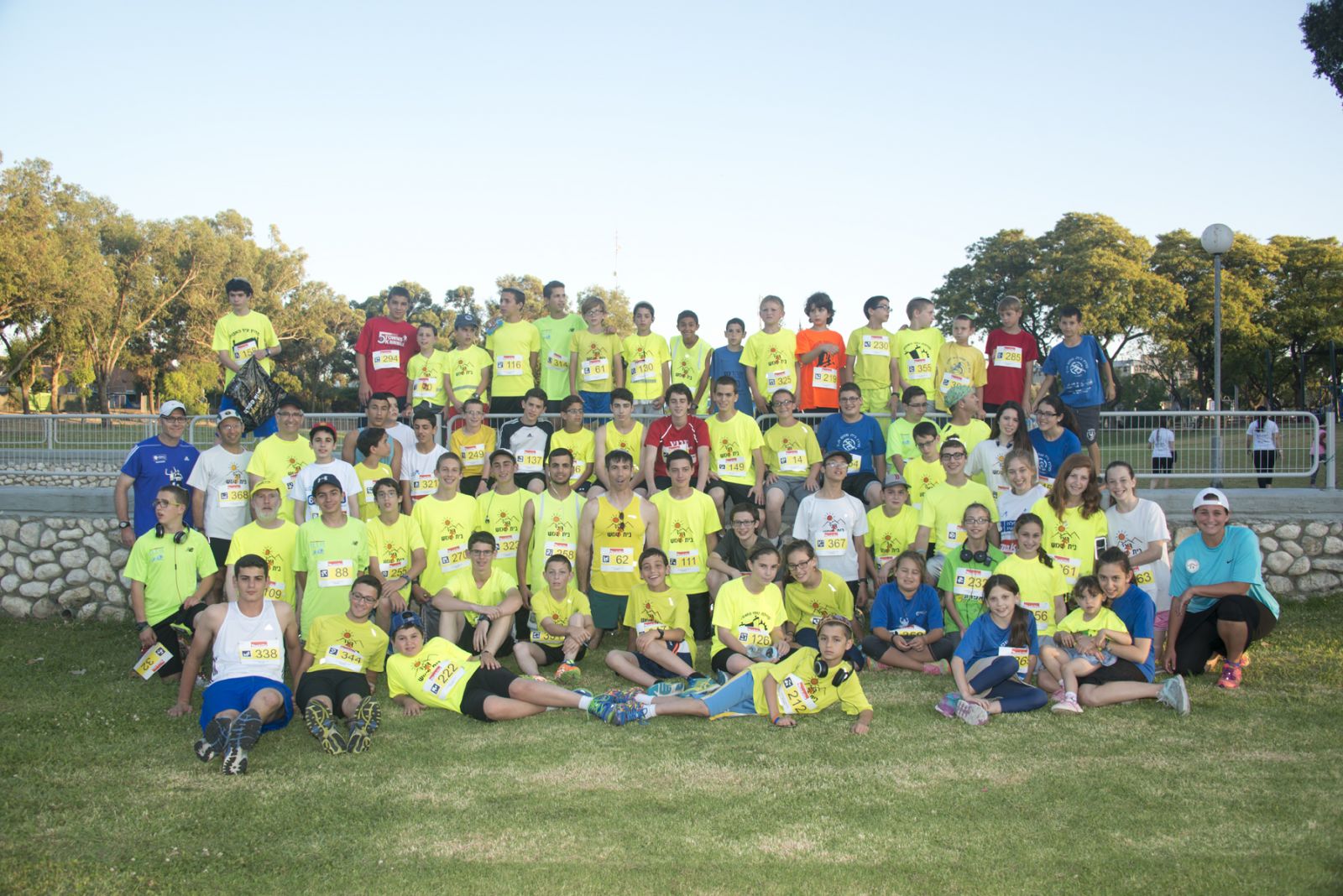 Servers: web2 mysql4 Session Name: e99