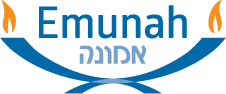 Shirley Billet a''h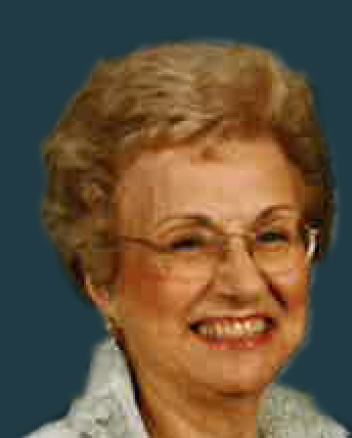 Lifetime Achievement Award
Accepted by her children Dr. Lynn Sugarman & Dr. Mark Billet
Shirley Billet a"h was a beloved wife to Leo Billet, mother to Dr. Lynn Sugarman and Dr. Mark Billet, and proud grandmother and great grandmother of many more.
Shirley a"h was a foundational pillar in Emunah, holding the roles of Past National President and National Treasurer for many years. As President, she started many new chapters and significantly expanded Emunah's reach. Shirley a"h was instrumental in securing a grant from the US government for the Emunah Florence and Joseph Appleman College of Art and Technology in Baka. This was a huge project that Emunah of America undertook, and together with her Emunah chapter members they raised the necessary funds to create and build this College. Shirley a"h and Leo generously supported many Emunah initiatives, including a kitchen and dental clinic in Achuzat Sarah and more. This legacy continues to help transform every aspect of the lives of Emunah's children.
Shirley a"h was generous with her time, a leader and a stellar fundraiser. Her husband, Leo supported of all her efforts on behalf of Klal Yisroel. Her commitment to breaking cycles of poverty in Israel inspired many others to follow suit. Last November, despite being very ill, she continued to advocate for Emunah, securing a sizable gift that will forever change the lives of Emunah's children.
Shirley a"h was particularly known for her loving kindness. Her home was a bastion of giving. She hosted Shabbat evening davening every week in Englewood and was communally involved with Ahavat Torah and the greater needs of the community. Whenever someone involved with Emunah was ill, they could always count on a call from Shirley to lift their spirits. She is dearly missed by all who knew and loved her.
C

hani Chesner & Odit Oliner
Tribute to their Grandmother, Dr. Leila Bronner A"H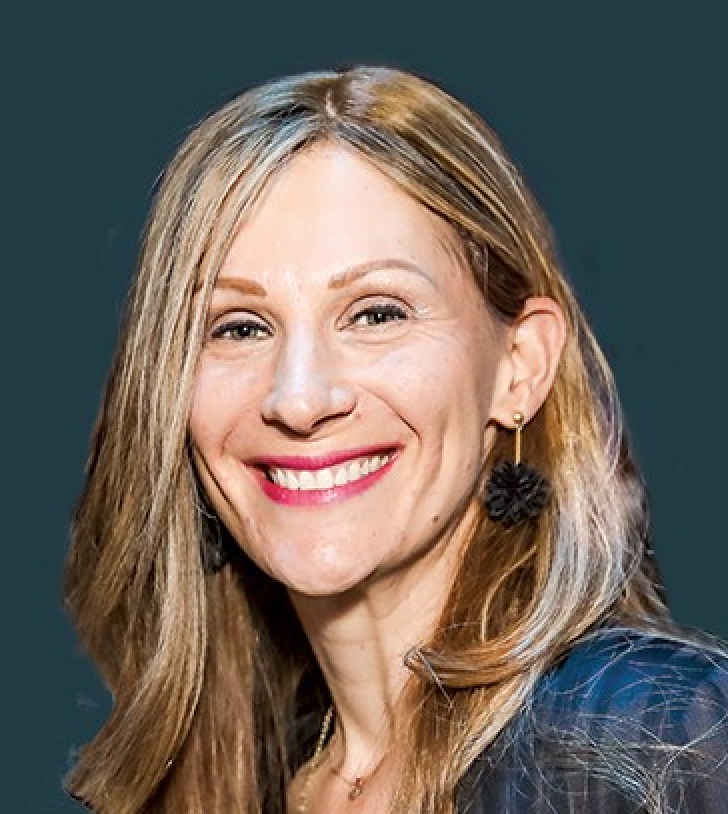 Chani Chesner is a speech language pathologist for the board of education in North Bergen NJ. She lives in Teaneck, NJ with her husband, Seth, and her three children, Ben, Abigail, and Noah, who attend Yeshivat Noam.
In addition to Emunah, Chani and Seth are involved with many charities, including the Lone Soldier Organization, Chai Lifeline, Camp HASC and Tomchei Shabbos, for which they have delivered food for the past 13 years. Chani is also very involved in Congregation B'nai Yeshurun, is on the board of Yeshivat Noam, and has been involved in many Israeli institutions.
What pulls Chani to Emunah's work is the inspiring memory of her beloved grandmother, Dr. Leila Bronner a"h, who was deeply involved with Emunah. Chani describes her grandmother as "a strong, brilliant, elegant, figure in my life." She was extremely generous to her family and those in need. Dr. Bronner spoke words of Torah, feminism, and Zionism that made an ever-lasting imprint on Chani. Chani notes that she
always had a speech in her back pocket quoting Torah in relation to any topic that might arise.
Chani has fond memories of Dr. Bronner sitting in her library working on her books or her weekly shurim and how her grandmother encouraged her to think outside the box and emphasize women's role in modern Judaism.
Today, Chani and Seth are continuing her grandmother's legacy, and are instilling her values of generosity and kindness into their own children. Emunah is proud to present the Dor l'dor award to Chani, who exemplifies everything her grandmother and Emunah stands for.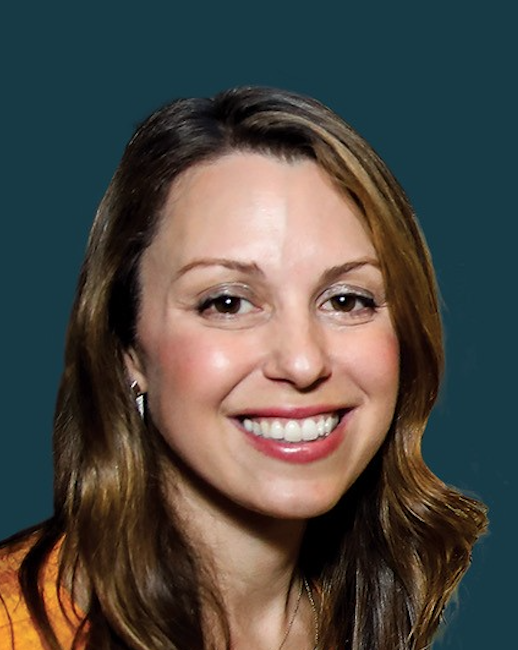 Odit Oliner lives on the Upper West side with her husband, Dr. Charles (Zach) Oliner and their three children, Jed, Frankie, and Mac, who attend Manhattan Day School (MDS). Odit is an Executive Board Member at MDS and Vice President of the family's shul, the West Side Institutional Synagogue (WSIS). Odit and Zach are involved with many charities, including Bikur Cholim of Manhattan and Shaare Tzedek Hospital in Israel.

Odit is a licensed architect who currently works for the New York City Economic Development Corporation, where she oversees large scale construction projects to ensure New York's City's strong position in the global, national, and regional economy.

Odit grew up in Los Angeles, living only a block away from her grandmother, Dr. Leila Bronner, a'h. As a scholar, international lecturer, educator, feminist, and Zionist, her grandmother was a constant source of inspiration to her. In addition to all these accomplishments, her grandmother was also simply her Safta, helping Odit with homework, speaking to her about her dreams, and encouraging her to reach her potential.
Odit hopes her grandmother's drive, perseverance and commitment will inspire her children and many others to support Emunah in its work of helping Israel's most vulnerable children and families. Odit will be receiving the Dor l'dor award along with her cousin Chani Chesner. Emunah is thrilled to have Odit and Chani lead the next generation of Emunah leadership.
Rachel Gindi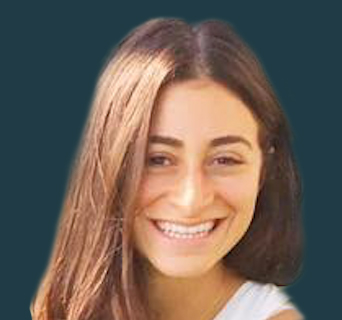 Rachel Gindi, daughter of Sharon and Elie Gindi grew up in Beverly Hills, California and currently lives on the Upper West Side in New York. Rachel attended Midreshet Amit for her gap year before beginning NYU College of Arts and Sciences where she majored in Public Policy and minored in Judaic Studies. Rachel is currently working at a social venture called FreeWill, an online platform that helps increase the number of charitable gifts for non-profit organizations.
Rachel has been involved with many non-profit organizations over the years like Chai Lifeline, Chabad House Bowery, AMIT, Friendship Circle, Sephardic Bikur Holim. However, after spending a gap year at Midreshet Amit, Rachel became most passionate about the mission to help children at risk.
Her work with children at risk continued after her freshmen year when she met Michael Reidler and Ezra Gontownik who introduced her to Emunah of America and Kol HaNearim. Rachel led the first summer at Achuzat Sara Children's Home in 2016 and has been going back for the past four summers with visits during the year in between. Achuzat Sara has become a home away from home for Rachel anytime she is in Israel.
Rachel's passion for chessed began at an early age from the teachings of her family. Rachel's Grandma Rachel and Grandpa Jack a"l Gindi have instilled in her the importance of giving charity and learning from a young age that you can always and should always help with whatever time and resources you have. Rachel's Grandma Nina and Grandpa Dennis a"l Dweck have taught her the importance of giving back to your community and caring for your community by always opening your door to Jewish people in need and keeping the Jewish traditions alive in our day to day life. Her parents have filled her home and instilled in Rachel and her three brothers these values. The greatest lesson she learns from her parents is that the biggest form of chessed is to help someone get back on their feet. The work Emunah and Kol HaNearim are doing for the children in Israel is the greatest form of chessed because we are ending the cycle of distress and beating the odds.
Rachel has been a pivotal part in the creation of Kol HaNearim. Aside from behind the scenes details, she has spent time at Achuzat Sara for the past four summers, has helped Kol HaNearim fundraise for their summer program, created a winter break trip for college students visiting Israel at Neve Michael, ran a half marathon with the children of Bet Elazraki, and arranged a weeklong trip to Los Angeles for 8 Neve Michael children.