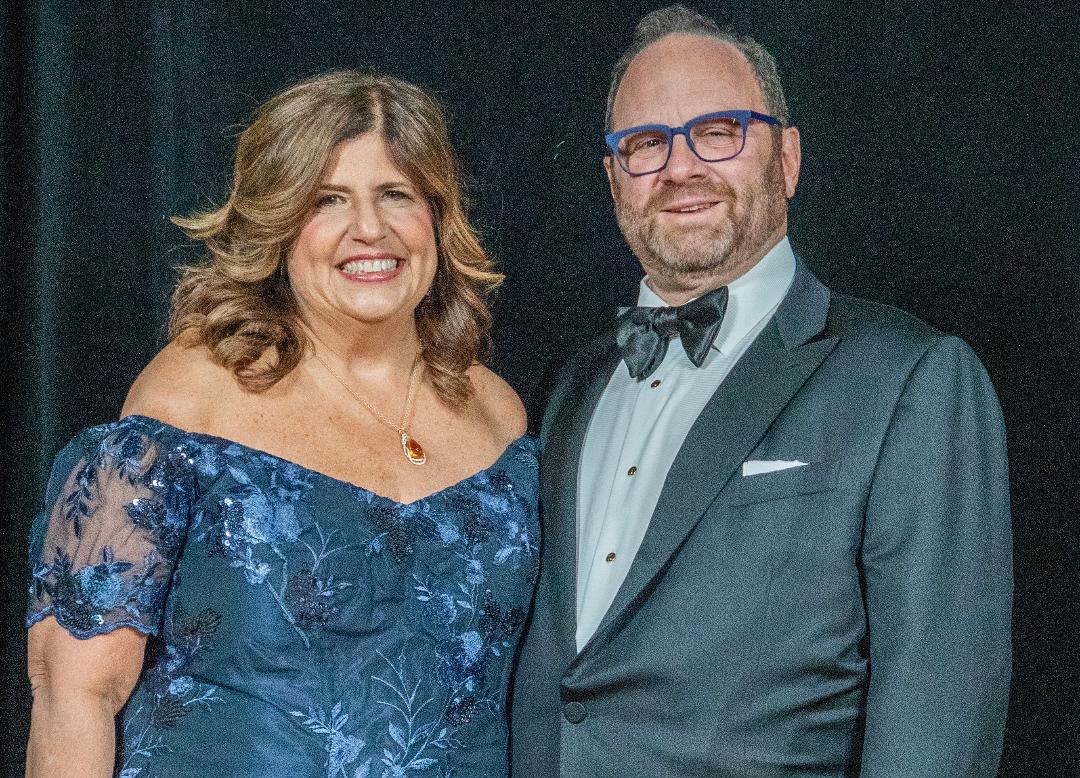 BARBARA AND ANDREW HUTTER
Community Leaders

Barbara and Andrew Hutter are proud members of Congregation Etz Chaim since its inception. Andrew served as the first Treasurer of the shul and its second President, serving with David Halpern. Barbara has served on many shul committees over the years.
Both Barbara and Andrew are connected to the greater Jewish Community, especially Israel Bonds. Barbara served several years as Chairperson of Women's Division of MetroWest and currently is on the National Board of the Israel Bonds Women's Division. She has participated in several Women's Missions to Israel through Israel Bonds. Barbara also previously served on the board of JNF. Andrew is the past General Chairman of Metrowest Israel Bonds. Currently he is a member of the National Board of Directors of Israel Bonds. After serving as Secretary of the Board for several years, he now is the Treasurer of the Board. He is also the co-chairman of the Israel Bonds Medical Division and has planned and chaired all seven Israel Bonds Medical Missions. In addition, both Barbara and Andrew have been involved with the Friendship Circle, AIPAC and Golda Och Academy.
Andrew is an Orthopaedic Surgeon in West Orange and his practice is now part of Summit Medical Group. He is on the faculty at Howard University College of Medicine, his alma mater, and serves as a lecturer in Orthopaedic Surgery.
The Hutters have enjoyed many simchas at the shul. All their children - Jared, Jessica, and Melissa - celebrated their Bar and Bat Mitzvahs at the shul, with Jared being the first shul Bar Mitzvah. Jared, married to Lindsey, and Adam, married to Melissa, had their auf rufs at the shul and each of their grandsons, Robert and Charlie, had their bris at the shul.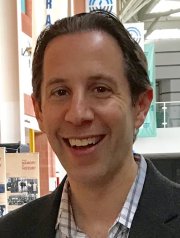 YONI GLATT
Youth Director for 10 years
Yoni Glatt has been Youth Director at Congregation Etz Chaim for the past 10 years. During his time here he transformed the youth program and created engaging, educational and fun activities for our children, starting from the time they can walk until they go off to college. Besides extensive Shabbat programming, Yoni always has something in the works, whether it is after school classes, fabulous Chagigot, chesed Shabbatot, Saturday night activities and more.
Yoni is also the Director of JTEEN for the Jewish Federation of Greater MetroWest, and just in case that isn't enough, he runs Aryeh Adventures, a summer program which provides exciting Jewish teen tours for both mainstream and special education students. In addition, he designs Jewish themed crossword puzzles for a variety of newspapers, including The Los Angeles Times. But according to Yoni, the highlight of his week is teaching his Monday evening after-school Jewish education class to the local teens.
Yoni and his wife Lana are the proud parents of Ariella, Sofi and Dahlia. We are grateful for all the years he has been in the community with his family.