Honoring Rabbi Sholom and Aksana Jensen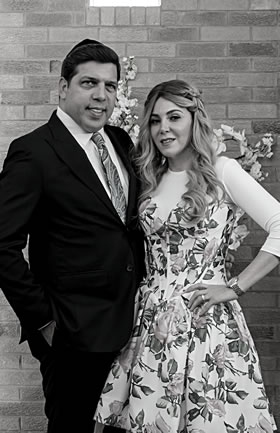 Rabbi Sholom Jensen has been an integral part of our Great Neck Synagogue family and community as Youth Director of GNS for thirty years. We pay tribute to Rabbi Jensen and Aksana for the many years of dedication as they will be making Aliya this summer.

Rabbi Jensen grew up in Brooklyn, New York, in an unaffiliated family. The spark of Yiddishkeit was ignited when he began attending Chaim Berlin Yeshiva at age ten. The rest is history. Rabbi Jensen continued his Yeshiva education in Scranton, Pa, followed by five years of study in Israel. Before returning to the U.S., he studied in the Mirrer Yeshiva and subsequently guided students at Yeshivat Ohr Yerushalayim.

In 1991 Rabbi Jensen embarked on his teaching career at Great Neck Synagogue and the North Shore Hebrew Academy. Still today, he teaches Talmud, Mishna, and Dinim to students grades 6-8. In 2001, he was named Director of Admissions at North Shore Hebrew Academy High School. His fine teaching skills have extended to the Mashadi Jewish Center of Great Neck where he teaches students in a variety of Jewish subjects.
read more...
with a special tribute to
The brave and compassionate
Medical Heroes &
First Responders of
the covid pandemic