(click on photo to read bio)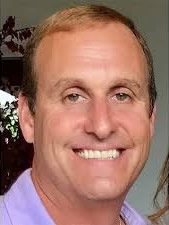 Scott T. Loventhal
Garden Homes Development
President, JCHC Board of Trustees
Wednesday
May 3rd - 6:00 PM
Crystal Plaza
305 W. Northfield Road
Livingston, NJ 07039

Please join us for an elaborate cocktail dinner reception,
live entertainment and engaging program, as we celebrate JCHC's good work,
while raising funds for our ongoing Lester Senior Housing Community Capital Campaign
.
---
THANK YOU TO OUR EVENT SPONSORS
Gold Sponsor
Danco General Contracting Inc
Del-Sano Contracting Corp.
The Loventhal Family: Scott, Ellen, Mara, Chad and Kyle
Bronze Sponsor
Leonard Glickman/Rose Equities
Pondview Estates/Alexandra & Walter Oberlander
Patron Sponsor
Anatol, Jeffrey and the Hiller Family/Premier Development and Affiliates
Craig's Plumbing & Heating
Evolution Marble and Granite LLC
Jamie and Jonathan Ramsfelder
Jewish Federation of Greater MetroWest NJ
Patrick and Laurie Loughney, Longtree & Associates, LLC
Laura and David Loventhal
Paula Barber and Howard Buxbaum
SEBCO Laundry Systems Inc.
Benefactor of JCHC
Holsman Physical Therapy & Wellness P.C.
Majewski Architecture LLC
TOP LINE Appliance Center
Friend of JCHC
Benjamin Horowitz, CEO of BSB Consultants
Drs. Cynthia Green and Joshua Jablons
Laurance Appel, Appel Design Group Architects
Lisa and Michael Gartenberg
Mark Ginsberg, Garden Homes
Allison and David Nagelberg
Supporter Page
Daniel A. Marshall and Jennifer Marshall Sofield
Mark Hoffman - Garden Homes
Minno & Wasko Architects and Planners
Peter Maloney and Felicia Zekauskas/ZINCREATIVE
Supporter Name Listing
Harvey and Shari Schwartz