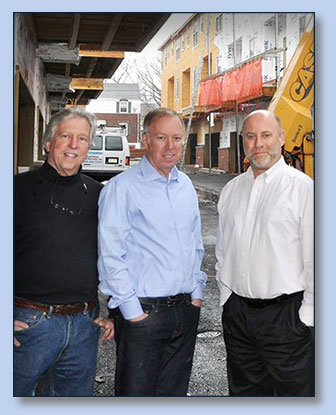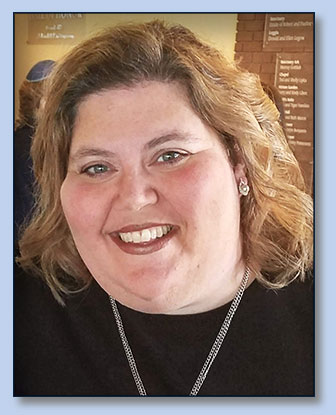 Educational Excellence Award
THANK YOU TO OUR GENEROUS SUPPORTERS
Guardian
Abbi and Jeremy Halpern
Robin and Brad Klatt
Mickey Gottlieb/ Landmark Companies
Marci and Jeff Lefkovits
Marci and Jeff Lefkovits
Diamond
Gottlieb Family Foundation
Seryl and Charles Kushner
Debra and Dov Lando
Sapphire
Cheryl and Mark Friedman
Bat Sheva and Murray Halpern
Gladys Halpern
Lee and Murray Kushner
Ellie and Dr. Alex Doctoroff Metropolitan Dermatology
Atlantic Realty/ The Halpern Family
Emerald
Alice and Jacob Klein
Linda and Murray Laulicht
Bobbi and Michael Luxenberg
Esther and Bill Schulder & Family
Marisa and Richard Stadtmauer
Dr. Beth and Marty Statfeld
Francine and Carey Tajfel
Arianne and Moshe Weinberger
Deborah and Wayne Zuckerman
Ruby
Sarah and Michael Diamond
Dr. Caryn Borger and Mark Dunec
Bruce and Melissa Fischer Family Foundation
Maralyn Friedman
Pearl & Ron Gross
Sharon and David Halpern
Katten Muchin Rosenman LLP
Susan and Jason Klein
Dara and David Orbach
Malkie and Dr. Paul Ratzker
Daryl and Edward Shapiro
TCI of Alabama
Pearl
Harriet and George Blank
Abby and Ari Glass
Joseph Ciottariello Green Outlook
Shira & Barry Hammerman
Hutt & Shimanowitz Esq
Rohan Group LLC
Mali & Steven Schwartz
Robyn and Bruce Shoulson
TCI of NY, LLC
Ilene Wolff
Sharon and Ed Zughaft
Platinum
Roberta and Irwin Chafetz
Yael & Ephi Eisenberg
Cheryl and Fred Halpern
Alexandra Rimer and David Katz
Ari and Shari Katz
Susan Lando
Michelle&Shmuly Lieberman
Lundner Family
Orical LLC
Juliet and Dr. Torin Rutner
Leah and Joel Spielman
STEIN ADLER DABAH & ZELKOWITZ LLP
Efrat and Richard Weisfield
Dora and George Weiss
The Alpert-Kaufman Private Wealth Group • Wells Fargo Advisors
Nili and Andrew Yolin
Chai
Ruth and Alan Bash
David and Yafitte Bendory
Sandra and Howard Blank
Sara and Roger Braverman
Betsy and Phil Darivoff
Iva and Steven Dyckman
Friends of Lando
Terri & Michael Goldberg
Ahuva and Marty Gross
Debbie, Neil, Julia and Lily Kaplan
Sue and Richard Kelin
Anna and Steven Kirshblum
Klibanoff
Betty & Zvi Lando
Linda and David Lewinter
PWA Associates
Darbie & Robert Rabinowitz
Lawrence Rein
Allison, Yitzy, Zach, Jake, Ely, Ruthie Rubin
Avra and Tully Rubin
Sinai Schools
Marilyn Smilowitz
Sandy and Avi Steiner
The Gomberg Family
Karen and Leron Thumim
Marc Waldor
Jonathan and Shira Waldstreicher
Tova and Howard Weiser
Xianghai Trading Co.
Gold
CPL PARTNERSHIP, LLC
Debbie and Rich Finkelstein
Alyson and Michael Greenstein
Jennifer and Keith Mendelson
Edward Remster/ SJ Transportation Co Inc.
SobelCo, LLC, CPAs
The Pepper Family
Gail and Jeff Toll
James Turetsky
Silver
Erica & Eliot Bank
BEB Capital
Leah and Dr. Justin Bergman
Esti & Jason Buskin
Anna and Seth Chosak
Class of 2032 and families
Sharon and Joshua Cohn
Michelle and Bennett Degen
Drs. Dora Zuker and Shimon Korish
Asher Energy Analysis Group
French & Parrello Associates
Friends of Lundner
Arden and Benjamin Fusman
Gila and Sanford Ginsberg
Rachel and Cheskie Ginsberg
Annie and Barry Goodman
Gail and Dr. Mark Hausdorff
Mandil family HJM INTL CORP
Daniella and Ben Hoffer
Josh and Nina Horowitz
John Loguidice/ Huston Lumber Co.
Judy and Doni Israeli
Jaeckle, Kearney & Lepselter CPAs LLC
Jewish Family Service of CentralNJ
Jewish Federation of Greater MetroWest
KABR Group
Riva and Ayal Kaynan
Stephanie and Oren Keiser
Liz and Ben Klibanoff
Drs. Helen and Jeff Lichtman
Avi, Danny, and Eliana Lundner
Channie Lundner
Steve Lundner
Allison and Seth Lyons
Sheree and Nathan Mandelbaum
Mark Mark Scott's Commercial Mortgage Capital
Boni and Martin Moskovitz
Maggie and Cliff Newman
Gytta and Alan Papier
Regal Bank
Janet and Sheldon Rosenberg
Michael and Marion Saffer
Drs. Sandra and Norman Samuels
Schor/Neier Family
Fran and Dr. Arie Schwartz
Dan and Lisa Serviss
Lauren and Marc Shapiro
Batya and Yosef Sharbat
Miryam and Josh Smilow
Davida and Gary Stadtmauer
Arthur and Sylvia Stark
Ruth and Steven Katz/ Sterling Properties
Susan and Scott Teich
The Amster Family
The Mandelbaums
Susan and Dr. Shuli Moskowitz/ THE PEDIATRIC CENTER
Elyse and Avi Tuchman
Jacob & Michelle Ansel / Vision Financial Group CPAs, LLP
Mitch & Marni, Julie, Brody, & Joey Weinberg
West Orange Friends of Lando
Wilf Family Foundation
William J. Better, P.C.
Wiss & Company, LLP
Bronze
Julie and Jonathan Art
Bendheim/Drazin
Mara and Brendan Berger
Congregation Ohr Torah
Crawford Lake Capital Management, LLC
Susan and Arthur Degen
Melissa and Marc Feder
Friends of the Landos
Caron and Dr. Jeffrey Goldenberg
Andra and Craig Goldman
Rivka and Etan Hindin
Hirth/Abramson
Robert Carrao • Jan Fence Inc.
KEA Engineers
Mairav and Dr. Daniel Pascheles
Julie and Howard Plotsker
Judy & Dr. Steven Shoen
SOS Gases Inc.
Synergy Contracting LLC
Staci and Doron Zeif
Effy & Devora Zinkin
Friend
Broder Family
Kimberly and Eric Colchamiro
Daniella and Steven Esses
DiGiovanni and Srolovitz families
Hattie and Arthur Dubroff
Faculty Friends
Betty and Moshe Gasner
Andrew and Jean Getraer
Robyn & Shukie Grossman
Rachel and Jeff Jager
JKHA Faculty
JKHA Third Grade
Suzanne and Jason Jurkevich
Emily and Matt Kaufman
Rachel and Avi Klein
Gabriella and Charlie Larkin
Law Offices of Richard Schkolnick
Julie-Ann and Mark Miller Miller
Cheryl, Jason, Hannah and Ari Munk
Gail and Mitchell Novick
Jeff & Ginny Roth
Deena and Adam Schindelheim
Gil Schorr
Henry and Sharon Sopher
Hank and Rebecca Strub
Sheldon & Jeanne Waxman
Weirwood Capital
Hakarat Hatov
,
,
,
,
,
,
,
,
,
, ,