WEDNESDAY, JUNE 7, 2023 - 18 SIVAN 5783
110 South Orange Ave. Livingston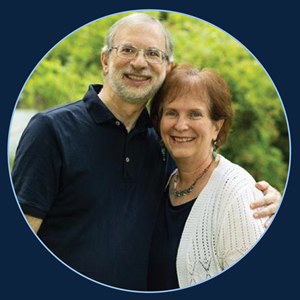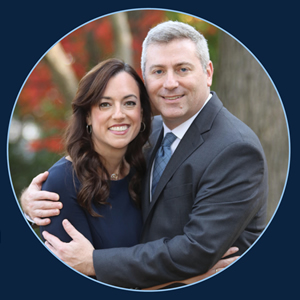 Educational Excellence Award
THANK YOU TO OUR SPONSORS
Guardian
Abbi and Jeremy Halpern
Robin and Brad Klatt
Diamond
Cheryl and Mark Friedman
Seryl and Charles Kushner
Marci and Jeff Lefkovits
Marci and Jeff Lefkovits
Melissa Feldman and Ariel Nelson
Sapphire
Avivah and Mickey Gottlieb
Bat Sheva and Murray Halpern
Gladys Halpern
Lee and Murray Kushner
Emerald
Anna and Steven Kirshblum
Anna and Steven Kirshblum
Alice and Jacob Klein
Debra and Dov Lando
Bobbi and Michael Luxenberg
Marisa and Richard Stadtmauer
Dr. Beth and Marty Statfeld
Ruby
Sarah and Michael Diamond
Dr. Caryn Borger and Mark Dunec
Maralyn Friedman
Sharon and David Halpern
Susan and Jason Klein
Kim and Jonathan Kushner KRE Group
Linda and Murray Laulicht
Dara and David Orbach
Malkie and Dr. Paul Ratzker
Esther and Bill Schulder
Francine and Carey Tajfel
TCI of Alabama, Inc.
Viranex Diagnostics
Debbie and Wayne Zuckerman
Pearl
Goldman/Eckstein
Dr. Shira and Barry Hammerman
Saritte and Etai Harel
Mintz, Levin, Cohn, Ferris, Glovsky and Popeo, P.C.
Rohan Group LLC/Bharat Nagpaul
Mali and Steve Schwartz
Robyn and Bruce Shoulson
TCI of NY, LLC/Brian Hemlock
Sharon and Ed Zughaft
Platinum
Harriet and George Blank
Sara and Roger Braverman
Roberta and Irwin Chafetz
Michelle & Shmuly Lieberman
Shalom and Yael Nelson
ORLOFF, LOWENBACH, STIFELMAN & SIEGEL
Julie, Josh, Caleb, Adrian and Asher Rosenfeld
Leah and Joel Spielman
STEIN ADLER DABAH & ZELKOWITZ LLP
Andrea and Dr. Ronald Sultan
Nili and Andrew Yolin
Chai
Sandra and Howard Blank
Betsy and Phil Darivoff
Iva and Dr. Steven Dyckman
Yael and Ephi Eisenberg
EisnerAmper
Terri and Michael Goldberg
Ahuva and Marty Gross
Nina and Josh Horowitz
David and Alexandra Katz
Sue and Richard Kelin
Rabbi E. Samuel and Dr. Sarah Klibanoff
Allison and Seth Lyons
Drs. Alexander and Nadia Ovchinsky
Larry Rein
Randee and Dr. Kenneth Rubenstein
Allison and Yitzy Rubin
Sandra and Dr. Norman Samuels
Sinai Schools
Marilyn Smilowitz
Chava and Kevin Sperber
Sandy and Avi Steiner
Shira and Jonathan Waldstreicher
Tova and Howard Weiser
Gold
Ruth and Alan Bash
Debbie and Rich Finkelstein
Greenstein Family
Eta and Mark Levenson
Boni and Martin Moskovitz
Batya and Rabbi Yosef Sharbat
Silver
Deena and Harold Altman
Robin and Dan Amster
Erica and Eliot Bank
Marilyn and Len Bielory
Henny and Elie Bochner
CliftonLarsonAllen LLP (Alan Sobel)
Anna and Akiva Dickstein
Daniella and Steven Esses
Joseph and Hedy Falkenstein
Alana and Brett Fine
Friends of the West Orange Community
Drs. Arden and Benjamin Fusman
Rachel and Cheskie Ginsberg
Gail & Mark Hausdorff
Yaffa and Dave Hoffman
Judy and Daniel Israeli
Jacob and Malech Families
Jaeckle, Kearney & Lepselter CPAs LLC
Jewish Federation of Greater MetroWest NJ
Debbie and Neil Kaplan
Drs. Riva and Ayal Kaynan
Stephanie and Oren Keiser
Aimee and Jeff Kirshblum
Kirshblum Family
Drs. Helen and Jeff Lichtman
Longman Law, P.C.
Jennifer and Keith Mendelson
Dr. Ivan Nelson
Nelson Children
Pnina and Mayer Popack
Darbie and Robert Rabinowitz
Janet and Sheldon Rosenberg
Jeremy, Erica and Cynthia Rosenfeld/Kestenbaum
Carolyn and Eliezer Rubin
Juliet & Torin Rutner
Sandra D'Amato International
Lisa and Dan Serviss
Shamsian Family
SJ Transportation Co. Inc./Edward Remster
Davida and Gary Stadtmauer
Hope and Robert Tafet
Elana and Brett Tanzman
The Rosenfeld Family
James Turetsky
Vision Financial Group CPAs, LLP/Michelle and Jake Ansel
Weinberg Family
Daniella and Scott Wittenberg
Women of the AABJD Sephardic Community
Bronze
Congregation Ohr Torah
Susan and Arthur Degen
Lewinter Wealth Advisors, LLC
Julie-Ann and Mark Miller
Julie and Howard Plotsker
SOS Gases Inc.
Lori and Douglas Zucker
Friend
Babich Family
Noa, Avi, & Eden Bendory
Marni and Arkady Broder
Gail and Bruce Bukiet
Hattie and Arthur Dubroff
Sherri and Josh Duitz
Erika and Sheldon Eskowitz Eskowitz
Gila and Sanford Ginsberg
Dr. Rina and Charles Hafner
Feige and David Helprin
Suzanne and Jason Jurkevich
Gabriella and Charlie Larkin
Ariel and Wolf Levenson
Eileen and David Levitt
Melyssa, David, Jenny and Irv Mandelbaum
Liat and Jay Matthew
Lauren and Michael Mayer
Jodi and Jack Mordekai
Susan and Dr. Steven Moskowitz
Drs. Gayle Shulman and David Newman
Rachel Lohr & Adam Sheps
Chari and Martin Roth
Deena and Reuven Rubin
Karen and Eli Rybak
Roberta and Barry Schwartz
Ilene and Steven Sheris
Shana and Avi Shua
Ilan and Dina Simon
SSTC Friends
Matt Stadtmauer
Etti and Michael Steinberg Freedman
Rabbi Avrohom and Frada Stone
Rebecca and Hank Strib
Karen and Leron Thumim
Sharon and Jerry Volk
Karen and Jeff Wasserstein
Fern and Ed Wunsch
Devora and Effy Zinkin