SPEAKERS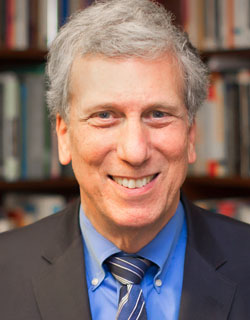 Professor Arnold M. Eisen
Chancellor, The Jewish Theological Seminary
"Pastoral Education: Before, During and After Covid-19"
Arnold M. Eisen, one of the world's foremost authorities on American Judaism, is the seventh chancellor of The Jewish Theological Seminary. Since taking office in 2007, Chancellor Eisen has transformed the education of religious, pedagogical, professional, and lay leaders for North American Jewry, with a focus on graduating highly skilled, innovative leaders who bring Judaism alive in ways that speak authentically to Jews at a time of rapid and far-reaching change.
During his tenure, Chancellor Eisen has placed significant emphasis on strengthening Jewish learning in our communities, creating programs that extend the reach of JTS's scholarship and resources beyond the campus to Jewish learners around the world. These programs include expanded access to the treasures of The JTS Library through increased digitization, new online and on-campus courses for the public, a new JTS Fellows program to increase opportunities for adult learning, and the development of JTS Torah Online, a rich menu of videos, podcasts, and Torah commentary.
Chancellor Eisen's initiatives also include the Block / Kolker Center for Spiritual Arts; the interfaith Center for Pastoral Education; the Hendel Center for Ethics and Justice; and the Milstein Center for Interreligious Dialogue. Other initiatives strengthen early childhood, experiential, and Israel education.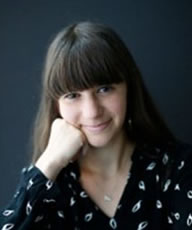 Emma Goldberg
Panel Moderator, Researcher and writer at The New York Times
Emma Goldberg is a researcher for The New York Times editorial board and writer at The Times. Before joining The Times in May 2019, she wrote for the Washington Post, The Guardian, The Economist, Glamour and Elle Magazine, among other outlets. She has a degree in political science from Yale and a masters degree in gender studies from the University of Cambridge. She is a native New Yorker.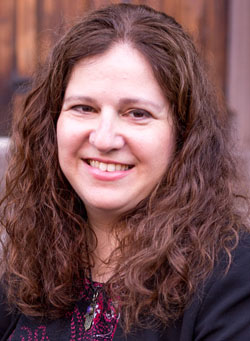 Rabbi Naomi Kalish
Harold & Carole Wolfe Director of the Center for Pastoral Education
Rabbi Naomi Kalish is the Harold and Carole Wolfe Director of the Center for Pastoral Education. Prior to coming to JTS, Rabbi Kalish taught clinical pastoral education (CPE) at New York–Presbyterian Hospital (NYP) to students from diverse religious, denominational, national, and cultural backgrounds. Rabbi Kalish has served on the Interprofessional Education Faculty at Columbia University Medical Center, where she has taught a course, Spirituality and Healthcare, to students in diverse healthcare educational programs. She has taught chaplaincy and pastoral care courses and programs for the Academy for Jewish Religion, Yeshivat Chovevei Torah, Yeshivat Maharat, and JTS.
Rabbi Kalish earned her BA from Tufts University and an MA in Jewish Philosophy and rabbinic ordination from JTS. She is a doctoral candidate in Education and Jewish Studies at New York University and is writing a history of the Jewish entry into the field of chaplaincy education as part of a broader exploration of the teaching of multifaith chaplaincy. She is a certified educator through the Association of Clinical Pastoral Education and a board certified chaplain through Neshama: Association of Jewish Chaplains.
Linda Golding
Staff Chaplain, New York Presbyterian Hospital/Columbia University Medical Center
Chaplain Linda S. Golding received her Masters Degree in Jewish Studies and the Certificate in Pastoral Care and Counseling from the Jewish Theological Seminary (NYC) in Spring 2013 and became a Board Certified Chaplain through the Association of Professional Chaplains in 2014

Golding has served as Staff Chaplain at New York-Presbyterian Hospital/Columbia University Medical Center since 2010, caring for patients, family and staff throughout the adult and children's hospital
and was appointed Coordinator of Pastoral Care for Milstein Hospital in 2015. She is the chaplain member of the hospital's Ethics Committee and Organ Donor Council; leads didactics on Ambiguous Loss, Spiritual Pain, and Pastoral Care to Non-Responsive Patients; serves as a preceptor for medical student clerkships; runs Reflection Rounds with nurses and Wellness Groups for Neurology, Rehabilitation Residents ad Child and Adolescent Psychiatry Fellows.

Golding's research interests include the impact of spirituality on patients with chronic pain; the use of text as pastoral intervention; caregiver compassion fatigue; and the intersection of pastoral and medical bioethics. She is an adjunct professor in the Bioethics program at Columbia University where she teaches PASTORAL CARE AND BIOETHICS.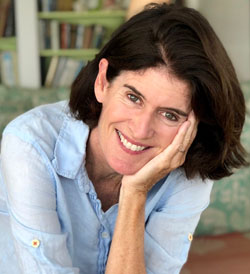 Molly O'Neil Frank
Staff Chaplain, Memorial Sloan Kettering
and Postulant in the Episcopal Dioceses of New York
Molly O'Neil Frank is a staff chaplain at Memorial Sloan Kettering Cancer Center who uses her experience in pastoral education and care to assess and address the spiritual distress of her patients. Previously, she worked as a chaplain at NYU Langone Medical Center and at The Wartburg Senior Living Center in Mt. Vernon, NY. After a year under supervision with Rabbi Mychal Springer, she completed her clinical pastoral education at New York Presbyterian/Weill Cornell Medical Center. She was recently board certified by the Association of Professional Chaplains (APC) and is currently A POSTULANT IN EPISCOPAL DIOCESES OF NEW YORK. Molly holds a bachelor's degree in English from Wesleyan University in Connecticut and a master of divinity degree from Union Theological Seminary in New York City. After graduating from college, she founded the Triangle Theatre Company in New York.
While raising her four children, she served on the board of directors of Plays for Living, Diller-Quaile School of Music, The Allen-Stevenson School, and the Keewaydin Foundation. She served on the board of directors of Signature Theatre Company, including as its president. She currently is a trustee and chair of academic affairs of Rider University and Westminster Choir college. She is a member of the board and executive committee of The Jed Foundation, dedicated to mental health and suicide prevention for college students. She is a founding board member of The Lighthouse Works, a residential artists fellowship program on Fishers Island. She lives in New York City with her husband, Linc. She sings with Musica Viva of New York, and serves on the vestry of St. John's Church on Fishers Island, New York.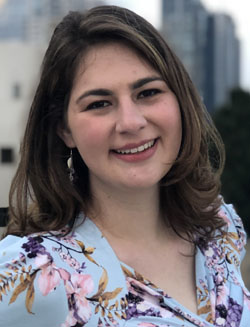 Kayley Romick
Rabbinical Student, The Jewish Theological Seminary
Kayley Romick aspires to become a rabbi who works with families to build strong Jewish identities through education and real-world experiences. She earned her Bachelor of Science in Elementary Education and Cognitive Studies from Vanderbilt University in 2017. Kayley speaks on behalf of JTS students at Torah Fund fundraisers, participated in Shalom-Hartman Institute's Rabbinic Students Seminar, and is an AIPAC Leffell Fellow. She authors an Instagram blog on Jewish spirituality, @ModernJewishSoul.
Kayley just completed her third-year as a rabbinical student and she is working on her master's degree in Jewish Educational Leadership through JTS's William Davidson School of Jewish Education. Over the coming year, Kayley will serve as Director of Youth and Family Engagement at Woodbury Jewish Center. She recently completed a unit of
Clinical Pastoral Education specializing in hospice chaplaincy.