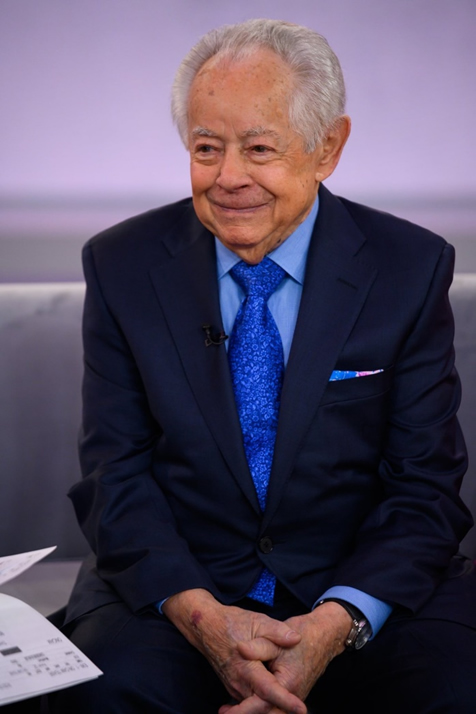 Mark Schonwetter feels blessed to have a life. As a young Jewish boy in Poland during World War II, he spent three years hiding with his mother and sister in the homes of kind Polish people during the winters and in the forest during the warm weather months. After the war, Mark, along with his mother and sister, stayed in Poland and lived under the Communist Regime until 1957 at which time they had an opportunity to leave and emigrate to Israel.
Making a living in Israel was difficult, so after 4 years Mark reached out to his family in America and was sponsored to come to the United States. Not knowing a word of English and having only $5.00 in his pocket he boarded a ship and made his way across the ocean to start a new life for himself. With the help of family he obtained work at a jewelry factory sweeping floors. Working hard he went to school to learn English and started to learn the trade of the company. Within 5 years he rose to become the factory manager and in 1971, Mark had the opportunity to purchase a wedding ring manufacturing company of his own.
Over the next 40 years Mark grew Lieberfarb, Inc. into a successful nationally branded wedding ring and bridal brand. Now in retirement, Mark has dedicated his time to speaking with students and adults about his life's journey. Prior to the pandemic, Mark would travel nationwide and currently "traveling" virtually to teach in the classroom about his childhood during the Holocaust. Mark has always lived by the saying "Live every day with love not hatred and you will accomplish so much more in life." When you meet Mark even though he is small in stature his huge smile and love for life shines through. Married to his beautiful wife, Luba, for 55 years and having 2 daughters, Ann and Isabella, he can say he has lived the American Dream!