Honorees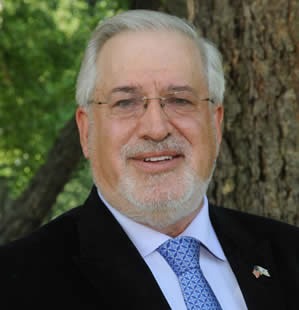 ARTHUR KATZ
A life-long activist, Arthur Katz has generously committed himself to the Schechter Board since 2016, simultaneously sharing his wisdom & enthusiasm on the boards of the Nassau County Holocaust Memorial and Tolerance Center, the Jewish Community Relations Council, and the Long Island Real Estate Group. He is a past Chair of the UJA-Federation of NY Long Island Cabinet, a former member of the NY Board of Directors, and past president of Temple Or Elohim. As president of Knockout Pest Control in Uniondale, Arthur is committed to providing his customers with "green" sound alternatives. Arthur resides in Jericho with his wife Barbara. He has two adult daughters, Sara and Stephanie, son-in-laws Bradley Werner and Craig Bruck and is the proud grandparent of 4.
JANET & DANIEL MERMEL
Janet and Daniel Mermel are the proud parents of Manny (4th grade), Izzy (2nd grade) and Zoe (incoming kindergarten). The family has been actively involved in the Schechter community with Janet serving as Treasurer and Vice-President of the Parents Association and Daniel as a member of the Board of Trustees and Real Estate Committee. Janet and Daniel are long term supporters of several Jewish and educational causes and are grateful to SSLI for providing their children with a strong secular education combined with traditional Jewish learning and values. Professionally, Daniel is the managing partner of Sivan Properties, a third-generation family real estate development and investment business.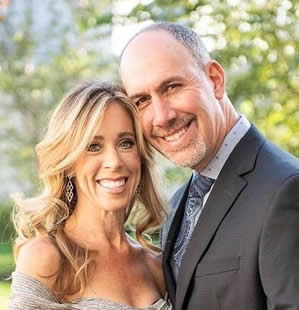 SANDY & ANDREW QUENTZEL
Proud parents of Sophie (8th grade) and Sam (7th grade), and their puppy Prince, Sandy and Andrew are staunch supporters of SSLI. They believe strongly in the principles of philanthropy and tzedakah and are proud Zionists. Sandy is on Schechter's Board of Trustees and the Budget and Finance Committee and has been active on many other committees including chairing Grandparent's Day. Andrew owns and operates H. Quentzel Plumbing Supply Company and they are both active leaders at Old Westbury Hebrew Congregation and Chabad's Center for Jewish Life in Sag Harbor. Sandy is currently the Mayor of Roslyn Harbor and Andrew serves on their town Planning Board.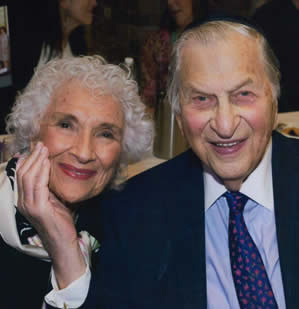 RICKY & RABBI MYRON FENSTER
Rabbi Myron Fenster is the Rabbi Emeritus of the Shelter Rock Jewish Center in Roslyn, after serving as its spiritual leader for 36 years. He is a firm believer of Jewish Education and is strongly committed to the Schechter School of Long Island. Rabbi Fenster has played leadership roles throughout New York and Israel, including President of the NY Board of Rabbis, past editor of "Conservative Judaism", a peer reviewed scholarly journal, and faculty member of the Jewish Theological Seminary. Rabbi Fenster speaks of wife Ricky as "the great woman behind the ordinary man." Ricky taught kindergarten for many years at Temple Beth Sholom and was a tireless worker in the Sisterhood at SRJC.