Bios
Honorees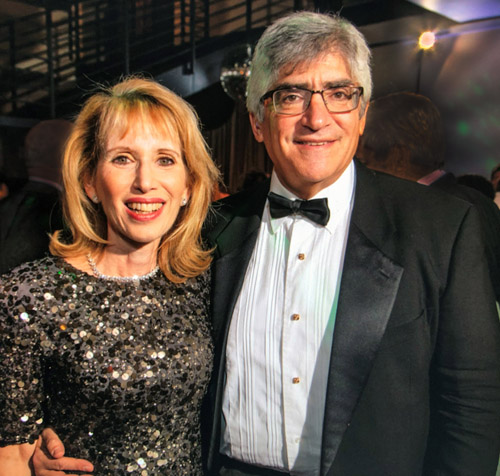 Ellen and Bob are thrilled and honored to have this opportunity to celebrate with their extended Temple Israel Center family on February 29. For twenty-five years, TIC has been a central focus of their family's life—a place to educate their children, embrace their spirituality, and increase their Jewish knowledge and observance. They were fortunate to celebrate three beautiful B'nai Mitzvah on the TIC Bimah with their children, Jennifer, David and Matthew, and they are deeply grateful for the inspiration and guidance TIC's exceptional clergy has provided over the years. Ellen and Bob feel privileged to be part of such a caring and supportive community and treasure the many friendships they developed along the way.
Ellen's service to TIC spans numerous aspects of the Synagogue's lay leadership and governance. She began her involvement at TIC in 1996, when she joined the Religious School Board and began working with like-minded parents who were deeply invested in their children's Jewish education. She then served in a series of lay leadership roles including Co-chair of the TIC retreat and TIC Gala, Torah Fund Chairperson for Sisterhood, Member of the Bikkur Holim Committee, Financial Secretary, Vice President and Co-chair of the Assistant Rabbi Search Committee, culminating in a term as TIC's President from 2015 to 2017. She also served on the Senior Rabbi Search Committee. Ellen led the establishment of the Rabbi Gordon Tucker Fund for Jewish Learning, Thought and Culture and sits on its Steering Committee. She currently chairs the Personnel Committee and remains a member of the Executive Committee and Board of Trustees, as she has been continuously for the past twelve years. She is also a former Simchat Torah honoree.
Bob, in addition to serving as TIC's first Gentleman, has had various roles of his own at TIC, including leading its task force to upgrade and modernize the Synagogue's security system; inaugurating the Hebrew High School's participation in Midnight Run; and serving as a decades-long Usher during the Days of Awe.
Ellen and Bob grew up in Brooklyn, NY, and met in their high school microbiology class. They continued to date through college. Ellen received an undergraduate degree from Barnard College and a master's degree from the NYU Stern School of Business. Before moving to Westchester, Ellen worked for the American Express Company as a Manager of Direct Marketing. Bob received his undergraduate and medical degrees from NYU. He is a Clinical Associate Professor of Urology at the NYU School of Medicine and maintains a private practice in New York City. Bob is also an Honorary Police Surgeon for the New York City Police Department.
Outside of Temple Israel Center, Bob is an active alumnus of NYU, having served on the
Alumni Association Board of Directors and as a founding member of the Dean's Advisory Council for the College of Arts and Science, on which he has sat for the past twenty years. Bob's interest in mentoring future doctors and health care professionals led the Salants to endow the Robert and Ellen Salant Pre-Health Program at NYU, which provides guidance and mentorship to students interested in pursuing careers in the health professions, and funds internships and research opportunities outside the classroom. The Salants also established the Salant Family Research Fund, which supports research for undergraduate pre-health students at NYU's Medical, Nursing and Dental Schools.
Ellen's dedication to the Jewish community also extends beyond TIC. She is a member of the UJA-Federation of New York's Mental Health and Wellbeing Committee, which is engaged in allocating funds that deliver crucial services to isolated and vulnerable populations. She sits on the Board of the Westchester Jewish Council. Ellen also serves as a Career Coach for Volunteer New York, where she encourages job-seekers to bolster skills through volunteer experiences. Finally, she teaches as an instructor in the Division of Workforce Development at Westchester Community College, where she prepares young adults with intellectual and developmental disabilities to enter the workforce.
Ellen and Bob are deeply grateful to TIC's dedicated lay-leaders, volunteers and staff members who work hard to make this event a success. They are delighted to share the celebration with Rabbi Annie Tucker and wish her a heartfelt Mazal Tov on her installation as TIC's Senior Rabbi. Ellen and Bob look forward to their continued participation in the bright future of this extraordinary community!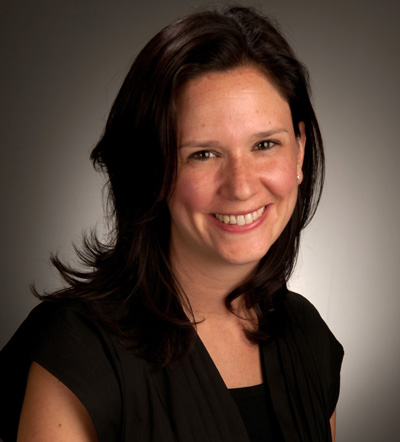 Rabbi Annie Tucker brings a wealth of experience to Temple Israel Center. In her previous position as Senior Rabbi of Beth Hillel Bnai Emunah in Wilmette, IL, she introduced new opportunities for adult learning, developed initiatives to engage children and families, and worked closely with the clergy to energize worship within the congregation. She deepened the community's commitment to Disability, Keruv (Interfaith), and LGBTQ inclusion as well as social justice efforts—helping to launch a relief mission to Houston after Hurricane Harvey and creating a community garden. She also developed a Young Professionals Group for those in their 20's and 30's.

From 2006-2013, Rabbi Tucker served as Associate Rabbi of The Jewish Center, a Conservative congregation in Princeton, NJ. She was integrally involved in the synagogue's education and youth community, serving as lead professional on their religious school change initiative for which she earned an Ateret Kavod award for innovation and created dynamic programming including an annual confirmation class service program in New Orleans and women's trips to Israel, Jewish Spain, and Eastern Europe.

Rabbi Annie Tucker graduated summa cum laude from the University of Pennsylvania where she majored in Psychology and Jewish Studies. A Wexner Graduate Fellow, she earned a master's degree in Jewish Education from the Jewish Theological Seminary in 2001. She continued on in the Seminary's rabbinical program and was ordained in 2006 with a concentration in Pastoral Counseling. At graduation, Rabbi Tucker received the Bernard & Sydell Citron Scholastic Prize awarded to the outstanding graduating student of the Rabbinical School. She was also granted the Lamport Prize in Homiletics.

Rabbi Annie Tucker grew up in Lexington, MA and enjoys teaching, writing, and working with individuals of all ages.