Entertainment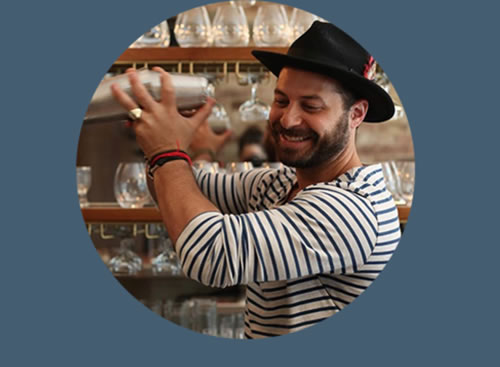 Cody Goldstein has been at the helm of New York City's innovative mixology scene and was nominated as one of NYC's Best Bartenders by Timeout New York. Cody's recipes and tips have been featured in leading national publications, including: SiriusXM Radio, Town & Country, Robb Report Vices, Huffington Post, Eater, Gotham, InStyle, and Fortune Magazine among others. His television accolades include GMA, The Today Show, and Fox 5 Good Day New York. Cody is also the first ever mixologist to be named to the star-studded Food Council for City Harvest.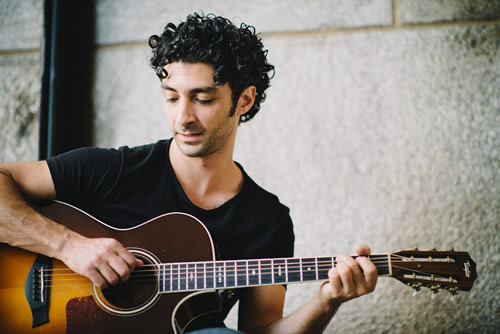 A graduate of Berklee College of Music, Noah Aronson has released four full-length albums and songbooks entitled, 'Am I Awake,' 'Left Side of the Page,' 'More Love' featuring his five-member Israeli Berklee alumni band, and his latest album, a completely self produced project created entirely in his home studio, 'I Want To Sing.'
In 2018, Noah created 'The Chai Project,' where he partnered with 18 communities across the United States to compose 18 new songs for 2018. Each song was created in collaboration with the leadership of each congregation to reflect both their uniqueness as well as their connection to the broader Jewish community.
In 2019, Noah created 'The Movement Movement' where he composes electronic dance music for prayer and facilitates intentional movement practices.
And the beginning of 2020, Noah started a new company called, 'BeMajor,' to inspire individuals and organizations towards personal growth and team building by creating original music for communal singing experiences. For more information go to
bemajor.co

Noah currently lives in New York City and tours year-round visiting communities nationwide and abroad. In addition to his tour schedule, Noah pursues his love of teaching by serving on the faculty of Hebrew Union College - Jewish Institute of Religion's Debbie Friedman School of Sacred Music in Manhattan, as well as on the faculty of Jewish music, leadership, ritual, and worship conferences such as Hava Nashira, Shabbat Shira conferences at OSRUI in Wisconsin, the Wexner Heritage Institute's annual retreat in Colorado, and Shirei Chagigah in London, England.