Celebrating the accomplishments of these amazing women!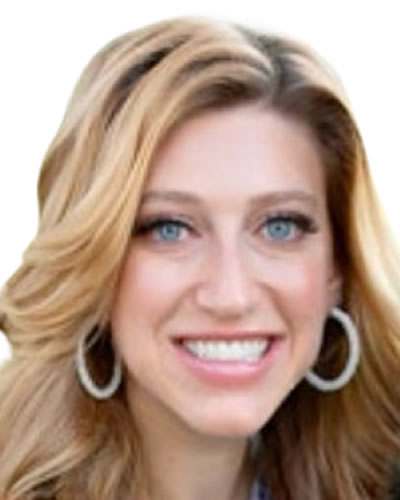 Dr. Yael Oelbaum Fligelman currently leads JetBlue's People Data Insights team, specializing in using data to guide organizational decision-making. She is passionate about research and change in the diversity and inclusion space. Yael earned her Ph.D. in Industrial/Organizational Psychology from Baruch College, CUNY Graduate Center and worked in external consulting before joining JetBlue. Prior to her Ph.D., Yael obtained her B.A. in Psychology from Barnard College, spent a gap year in Israel at Midreshet Lindebaum, and attended SKA High School for Girls.

Yael lives in Old Woodmere with her husband, Asaf, and their 3 children, Liana (8), Mikaela (5), and Asher (2).
Yael was lucky enough to be exposed to Emunah's work throughout her life, as both of her grandmothers are tireless Emunah advocates. Yael's earliest trip to Israel at age 8 included spending time at Achuzat Sarah. Achuzat Sarah and Bet Elazraki made a powerful impression on Yael, leading to visits and volunteer time throughout her year in Israel as well as visits with her husband later on in life. The atmosphere of the homes, the resilience of the children, and the psychology behind breaking the cycle of the violence were all influential factors in Yael's passion for and interest in a career in Psychology.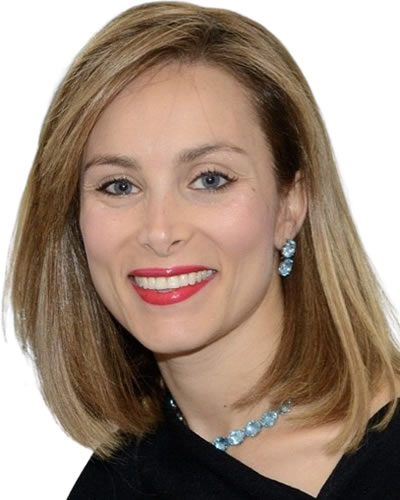 Sora Grunstein grew up in Riverdale, NY She attended Stern College, and graduated with a degree in accounting from the Sy Syms School of Business. Sora has worked as a CPA in NY, NJ, and Seattle over the past 23 years, specializing in accounting related to tax, financial services, and real estate. Currently, Sora is the Director of Accounting and Finance at Dezer Properties and Developers, a real estate group based in New York City and Sunny Isles Beach, Florida. She lives in Teaneck with her husband Eli, and 3 children.
Sora became involved in Emunah of America over 15 years ago chairing and organizing many events, almost immediately after moving next door to the organization's Director of Philanthropy, Ronnie Faber. Sora has been serving on the Executive Board and Finance Committee holding the position of Financial Secretary, since 2017 and has watched it grow and transform under its dynamic leadership. She feels privileged to be part of the important work that Emunah accomplishes in Israel.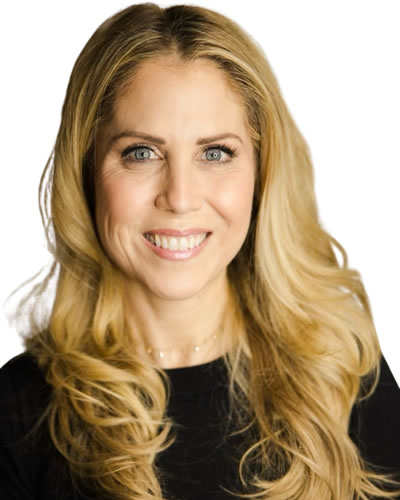 Yonina Haber grew up in Brooklyn, New York, attended Shulamith elementary school and Yeshiva of Flatbush high school. She graduated from Queens College, and received her Master's Degree in Speech Language Pathology from Lehman College. Three years ago, after a 20+ year successful career working as a speech therapist for children, Yonina returned to school to become a makeup artist. She is now actively involved in beautifying women for their special occasions and smachot, while mainitaing her speech practice.
Y
onina lives in Englewood, New Jersey with her husband Greg and their children, Sammy, Ben, and Racquel. Yonina's love for Emunah began when her eldest son Sammy volunteered as a counselor for Kol Hanearim, and she was able to see all the wonderful work they did for at-risk children in Israel. Following his Kol Hanearim experience, Sammy continued to briefly work in the Emunah office in New York. In addition, Yonina and her daughter Racquel had the great privilege to visit and support Emunah's Bet Elazraki Children's Home as part of a Bat Mitzvah mission to Israel.
Dalia Horowitz (Scheiner) grew up in Riverdale, NY. After attending S.A.R Academy and High School, she went to Hunter College, majoring in Psychology and Hebrew Studies. Dalia recently received her Masters in Social Work from Wurzweiler, and is currently working at Robins Psychotherapy. Dalia currently lives on the Upper East Side with her husband.
Dalia was a co-founder of the Kol HaNearim Talpiot program and spent her second summer with Kol HaNearim volunteering at Emunah Neve Michael's Children's Emergency Crisis Center, where she witnessed first-hand the magic of Emunah's work in Israel. She fell in love with the children and the homes, and felt immensely grateful for the experiences. Additionally, Dalia has been on the Emunah Young Leadership committee since college, helping plan events and fundraisers. Dalia hopes to continue being involved with Emunah for many more years and IYH one day showing her children the meaningful work Emunah does in Israel.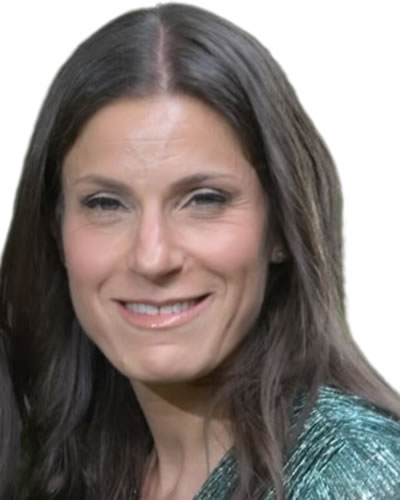 Ilana Wallenstein grew up in Forest Hills, New York. She attended Yeshiva of Central Queens Elementary School and Yeshiva University High School (Central). Ilana continued her studies in Machon Gold in Israel. She went on to graduate from Queens college and received her master's degree in speech pathology from New York Medical College. Ilana spent her career working with kids in various school and home settings. Ilana now lives in Great Neck, New York with her husband, Aaron and four children, Kira, Noah, Nate and Rebecca who attend North Shore Hebrew Academy. They are active members of Great Neck Synagogue.
Ilana became involved with Emunah through her beloved friend, Alana Karp A"H, the once Senior Director of Events and Young Leadership at Emunah. Alana's devotion to Emunah was inspiring, encouraging Ilana to become involved as well. During the pandemic, Ilana had the privilege to host a virtual art class for Great Neck girls to meet girls from the Bet Elazraki home, an idea Alana had come up with. Ilana hosted a challah bake with Emunah in Alana's memory and has been part of various committees including the annual dinner and previous WOW events, another event created by Alana. Ilana feels lucky to be able to help continue Alana's legacy at Emunah and is constantly amazed with the organization and the wonderful work they do for children and families at risk.