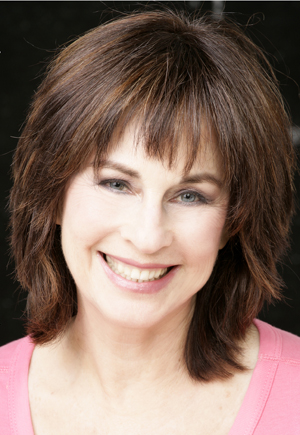 Nurit Hirsh is one of Israel's foremost composers, arrangers and conductors. A native of Tel Aviv, Nurit began her classical piano studies at an early age, and later attended the Rubin Academy of Music, majoring in composition, orchestration and conducting.
During her service in the IDF band, Nurit composed several hit songs for the various army ensembles. It was during this time that she also discovered the world of jazz, and began studying with Israel's leading proponents of the genre. Following her mandatory military service, Nurit Hirsh continued her musical education at UCLA, focusing on film scoring, electronic and contemporary music. While living in New York, Nurit also studied advanced composition with Justin Dello Joio.
During her long and prolific career Nurit has composed over 1600 songs, including Oseh Shalom, Bashanah Haba'ah, Perach Halilach, Rak BeYisrael and Abanibi. Over the years Nurit Hirsh has represented Israel in many prestigious music festivals around the world, as a composer, arranger and conductor. In 1973 her song Ei Sham placed fourth in the Luxembourg Eurovision Song Contest and in 1978. her song titled Abanibi won first prize in the Paris Eurovision Contest. The song was to become a big international hit, with versions in several languages. Nurit's songs have also won first prizes in international song competitions in Japan, Chile, Brazil, and other countries.
In addition to her career as a popular song writer, Nurit has also had success in the field of film scoring, having composed the sound tracks to fourteen films, including Hashoter Azulay, Lupo Melech Hakvish, Katz ve Karaso, and Meachorey Hasoragim.
Nurit Hirsh's versatility as a musician is also evident in her theater work, namely the hit musical Sallah Shabati written by Ephraim Kishon, which had one of the longest runs at Habima, the national theater of Israel. Aside from composing the music, Nurit also conducted the orchestra during the entire run of the show.
Over the years Nurit has also written music for theater, television, as well as hundreds of children's songs which have become favorites among kindergarten and school children. Nurit's songs have been published
in six books as well as dozens of CD's and DVD's.
The following is a list of awards which Nurit has won over the years: The 2016 Israel Prize; Honorary Doctorate from Bar Ilan University; Honorary Doctorate from Ben Gurion University; Lifetime achievement award from ACUM (the Israeli equivalent of ASCAP); Lifetime achievement award from the Israeli Union of Performing Arts; Lifetime contributions to the music of Israel and the people around the world from the Zamir Choral Foundation; Lifetime achievement award for Hebrew Song from the Israeli Ministry of Culture and Sport; The Kinor David prize for outstanding achievement in the arts, awarded by the Yedioth Aharonoth newspaper; The Rosenblum Prize for lifetime achievement in the arts, awarded by the city of Tel Aviv; The ACUM award in the Children's Songs category; Woman of the Year award from the Lions Club of Israel; Honorary Citizen on the city of Tel Aviv; B'nai Brith World Center citation.
Zoe Avery Grossman joined HaZamir Bergen County in tenth grade and the rest is HaZa-history!
While in HaZamir, Zoe collaborated with Director Vivian Lazar to conceive the HaZamir Teen Leader program, serving as its first International Chair. Zoe has traveled around the US and in Israel to help promote new chapters and has staffed and provided leadership training at HaZamir retreats.
Zoe sits on the HaZamir Alumni committee, and this year spearheaded a newly created alumni fund to help underwrite scholarships for Israeli HaZamir singers to travel to the US. After graduating from Brandeis University, Zoe moved to the Upper West Side of Manhattan and currently works in Human Resources for Casper.
Not surprisingly, Zoe is now an enthusiastic member (and proud alto) of Zamir Noded - a young adult choir and program of the Zamir Choral Foundation. Zoe is honored and thrilled to be receiving the Zamir Choral Foundation's Young Leadership Award and would like to thank her family for their unwavering love and support.