Kathleen Gallo, PhD, MBA, RN, FAAN
Executive
in Residence


Northwell Health
Dean and Professor, Hofstra Northwell School of Nursing and Physician Assistant Studies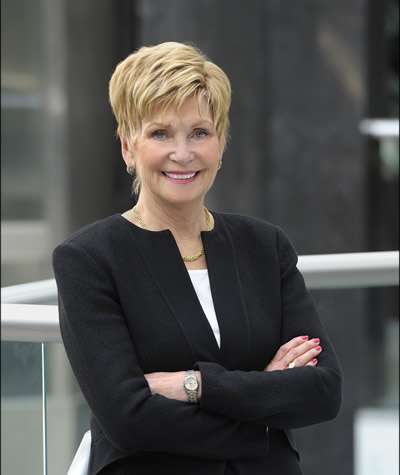 Dr. Gallo, formerly the executive vice president and chief learning officer for Northwell Health, has now transitioned to Executive in Residence. In this role Dr. Gallo is responsible for supporting the leadership transition of the Chief Learning and Innovation Officer through mentorship and counsel to ensure the continued success of learning and innovation at Northwell Health. Under her leadership, the Center for Learning and Innovation, Northwell Health's corporate university, and the Patient Safety Institute were created to transform the health system into a learning organization by strategically focusing on leadership and workforce development. Dr. Gallo is the founding dean of the Hofstra Northwell School of Nursing and Physician Assistant Studies. Dr. Gallo is a pioneering leader in healthcare, interprofessional education, and organizational learning. She also allied with numerous academic partners in medicine, nursing, and allied health professions to guide innovative curriculum development.

Under Dr. Gallo's leadership, the SON has experienced substantial growth in programs, faculty, students, and staff. She has led, sustained, and facilitated an innovative learning model highlighted by the development of case-based curriculum, pedagogy, assessment, and evaluation methods. The school leverages a holistic, patient-centered educational model through its undergraduate and graduate programs and is focused on treating people, not illness, and emphasizing community-based care. The school's innovative curriculum and interprofessional faculty prepare students to be "work ready" upon graduation.

Within Northwell Health, Dr. Gallo has served as system director for emergency medicine and vice president for emergency medical services. She has more than 25 years experience in emergency nursing, having held a variety of clinical and administrative positions in tertiary care hospitals on Long Island.

Dr. Gallo serves on the advisory board for the Executive Program in Work-based Learning Leadership at the University of Pennsylvania and is the former chair of the Quality Committee for the Council for Accreditation, Society for Simulation in Healthcare. Dr. Gallo is an associate professor of science education at the Donald and Barbara Zucker School of Medicine at Hofstra/Northwell and an associate adjunct professor at the Frances Payne Bolton School of Nursing at Case Western Reserve University. She served as an examiner for the Malcolm Baldrige Quality Award Program from 2003-2005 and also served on the advisory board for the National Center for Healthcare Leadership (NCHL) from 2004-2010. In addition, she has held several regional posts for emergency medical services and emergency nursing.

A noted author and speaker, Dr. Gallo has collaborated with Dr. Lawrence Smith in a Springer publication entitled, Building a Culture of Patient Safety Through Simulation: An Interprofessional Learning Model. She also speaks on a wide range of topics including "Future Workforce Requirements," "Preparing Tomorrow's Clinicians for Tomorrow's Healthcare System," "Enhancing Patient Safety Through Interprofessional Education and Collaboration," "Heralding in a New Era: Patient Safety at the Forefront," "Transforming Healthcare into Higher Reliability Organizations," and "Creating a Culture of Safety: Lessons Learned from Aviation."

Dr. Gallo is a member of the AACN-AONE Advisory Committee, Frances Payne Bolton School of Nursing at Case Western Reserve University, DNP Founders Circle, the American Nurses Foundation Board of Trustees, the National Advisory Council for the National Center for Interprofessional Practice and Education, and previously served on the American Association of Colleges of Nursing Futures Task Force and National Advisory Council on Nurse Education and Practice for the U.S. Department of Health and Human Services. She is a Fellow of the American Academy of Nursing and the New York Academy of Medicine and is a distinguished Scholar and Fellow of the National Academies of Practice. She was also inducted into the 2005 Hall of Fame at Adelphi University School of Nursing, received the 2005 Distinguished Alumni Award from State University of New York at Stony Brook, and in 2018 was honored as a Living Legend by Adelphi University. Dr. Gallo was profiled by Chief Learning Officer magazine for their July/August 2018 cover story and was listed among the Notable Women in Healthcare by Crain's New York Business for 2018.

Dr. Gallo received her Bachelor of Science in Nursing degree from Excelsior College, University of the State of New York; a Master of Science (Nursing) degree from the State University of New York at Stony Brook; a PhD (Nursing) from Adelphi University, Garden City, NY; and a Master of Business Administration, also from Adelphi University.