This year marks another landmark period for the Schechter School of Long Island. Slowly recovering a degree of normalcy while still living in pandemic times, we have met daily challenges with our commitment to Excellence, Community and Jewish Values still intact. Much of our ability to accomplish this has been the result of the many women who teach, advise and support us in the classrooms, within our administration and on our board. Indeed over our more than half a century, the Schechter School of Long Island has been the fortunate recipient of the combined wisdom of generations of women. Tonight we are extremely grateful to be able to honor a subset of these leaders. We hope in so doing that all the many women who have enriched our community will see themselves reflected in our sincerest gratitude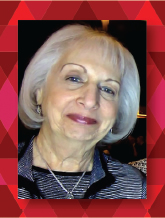 Charlotte Balsam grew up in Brooklyn, NY, and graduated from City College with a BS in Education and later a Masters in Education from Baruch College. Charlotte worked as a high school teacher for thirty four years in several Jewish Day Schools and in the NYC public schools. With her husband Philip z"l they raised two children who attended Jewish Day Schools. Charlotte is a longtime supporter of SSLI, and is very proud that her son and daughter-in-law are very active volunteers. Ira is a past president and Sheri was a Gala co-chair. Charlotte is delighted with the superb K-12 secular and Jewish education that her three grandchildren, Ariel ('15), Sara ('17) and Noah ('20) received at Schechter. Charlotte currently sits on the UJA board of Interboro Women, and is on the UJA fundraising committee at North Shore Towers. She also serves on the board and is the co-sisterhood president at Lake Success Jewish Center.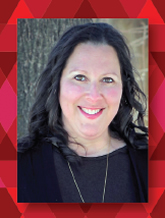 Andrea Bitton, proud wife of Dr. Samuel Bitton, earned her BA from the University of Massachusetts and MA from Tel Aviv University. Andrea feels strongly about supporting Schechter LI where her beautiful children, Jordan ('26), Joshua ('29), and Juliette ('31), thrive, and which the family calls home. Andrea's contributions
to our school include serving as a Parent Ambassador on the Recruitment & Retention Committee and chairing Grandparents Day and the Annual Gala with the Development Committee. Andrea also continues to serve on the Parent Association Executive Board where she was President from (2017-2019). While remaining a vital part of the PA to help ensure it continues to flourish and best serve our SSLI community, Andrea has chaired the Mishloach Manot project and supported the team on the PA Casino Night and Ladies Night events. Andrea also works on behalf of other organizations including Sharsheret and UJA. Andrea and Sam strive to fill their home with love and an emphasis on volunteerism and yiddishkeit. Their children are developing a sense of responsibility to their school and community, and can often be found helping around Schechter, continuing their parents' and grandparents' tradition. Andrea is so grateful for the opportunity to share her passion and interests with the SSLI community.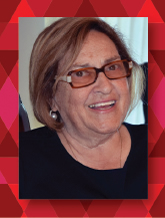 Gloria Kaylie has devoted her life to supporting Jewish endeavors here in the United States and in Israel. She and her beloved husband Harvey (z"l) started the Harvey & Gloria Kaylie Foundation for that express purpose. Through their foundation, they support Israeli and American organizations such as Rambam Hospital, Adi Negev Foundation Rehabilitation Village, United Hazalah, JNF, Beit Issie Shapiro, Ohel, ZOA, The Hampton Synagogue, Great Neck Synagogue, Yeshiva Har Torah, HAFTR School, and The Schechter School of Long Island. The jewel in the crown of their efforts was the founding of Camp Kaylie, a groundbreaking inclusive Jewish overnight summer camp for children with and without developmental disabilities. Gloria is beloved in the communities in which she resides, supporting local causes, meeting with Jewish leaders and attending Jewish events and classes. Gloria has been honored by many organizations including ZOA and Hadassah as Power Woman of the Year. Gloria is a proud mother and grandmother who has inculcated her philanthropic values and her love for Klal Yisrael to her family, who themselves have gone on to become leaders in the Jewish community.
Estera Stawski is the oldest of 5 children born in Frankfurt, Germany to Holocaust survivors Moniek and Sosha Stawski. Her parents' lives, their suffering and miraculous survival of the darkest period in history predominantly influenced her life. She went to school in both Germany and England and later studied psychology at Goethe University in Frankfurt. After completing her degree she subsequently worked as a therapist. Estera was always aware of her roots, never failing to support many diverse Jewish charities. The home she and her husband created for their children Dalia (Lisker) and Shelly (Cheney) was a traditional one, and paramount importance was given to both girls receiving a formal Jewish education. Estera moved her family to NY in 1985 where she immediately felt at home, enrolling both girls in Manhattan Day School. Dalia went on to graduate from Ramaz. Her grandchildren include Noa ('17), Zoe ('20) and Joshua ('26) Jurmann. Her legacy has been the importance of never forgetting one's past, and sowing the seeds for a solid and safe future for her children and grandchildren alike. Estera's Motto: Jewish Heritage can only live on when one is given the right education.
Keter Shem Tov Award


Eileen Bohrer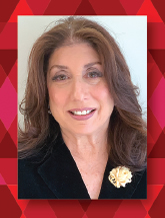 In 2007, Eileen Bohrer proudly became the Executive Director of the Schechter School of Long Island, a school that offered unparalleled learning experiences to its students. Asserting that people are an organization's strongest asset, Eileen is grateful for the outstanding individuals she was blessed to work with for more than 14 years, most particularly those who were part of her team. She feels that without them and without the support of the community, it would not have been possible to achieve any of the positive changes she brought to the Schechter community. The personal connections she made with parents and donors helped contribute to SSLI's success, and continues to develop the next generation of problem solvers, and creative, empathetic leaders. Eileen is enormously grateful for the love and support of her family and friends that inspires her work. The icing on her cake is her husband Stuart, children Joshua, Noah and Lindsay and her grandchildren Juliette and Bodhi who make being a bubbie the best job ever.