This year our beloved Etz Chaim is celebrating our twenty-sixth anniversary. Twenty-six years of service to our community. Twenty-six years of leading the way and setting the gold standard of synagogue life. From humble beginnings in our original home to our beautiful shul today, we have grown by leaps and bounds.
We ask you to join us in celebration and recognition as we celebrate our guests of honor, Maggie and Cliff Newman, for their never-ending dedication to Etz Chaim for so many years. We will also bestow the Keter Shem Tov award upon Shelley Paradis who has given so much of her time and resources for the betterment of our Shul year in and year out.
Please support our campaign and help us continue to grow for the next twenty-six years. Our future is bright and we have much to accomplish, and with your generous help, we can achieve all of our goals and more!
Click on honoree photos to view bios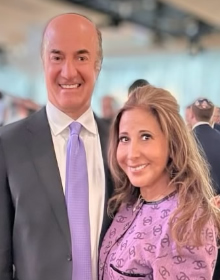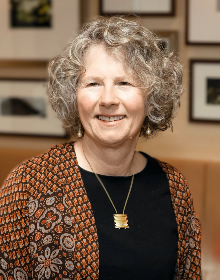 Keter Shem Tov Award
Crown Jewel
Atlantic Realty
Brown and Brown
Gladys Halpern
Sharon and David Halpern
The Paradis Family
Marty and Beth Statfeld
Waters, McPherson, McNeill, P.C.
Pillar
Abbi and Jeremy Halpern
Bat Sheva and Murray Halpern
Jason and Susan Klein
Lasser Hochman, L.L.C.
Joel Lubin
Mindy and Alan Schall
Deborah and Wayne Zuckerman
Benefactor
Hutton Construction
Martin Knecht Professional Abstract & Title Agency
Shelter Systems
Founder
Brenner/Savran/Stein Families
Clayton Block
Maggie and Cliff Newman
Pantirer, Schwartz and Pines Families
Sherry and Henry Stein
Diamond
Randi & Robert Gelbard
Aviya and Alex Halpern
Tsipie and Lazer Rothenberg
Jane and Mark Wilf
Chai
Avi and Lilach Abergel
Yafitte and David Bendory
Michelle and Bruce Berger
Rachel Davidson
Jamie and Steven Eckstein
Terri and Michael Goldberg
Mindy and Stephen Goldman
Avivah and Michael Gottlieb
Daniella and Ben Hoffer
Debbie and Allan Janoff
Marci and Jeff Lefkovits
Sabrina & Alon Bendory, Neil Newman and Jon & Michelle Newman
Sylvia and Arthur Stark
Randee and Brian Stolar
Jessica and Ari Wise
Ruby
Michael and Margie Bachner
Suzanne and Miles Berger
Cheryl and Fred Halpern
Hutt & Shimanowitz, P.C.
Sherry Wilzig Izak
Jaci and Henry Mandil
Mairav and Daniel Pascheles
Marion and Michael Saffer
Rachel and Zev Scherl
Andy Schwartz
Susan and Larry Shiff
Gail and Jeff Toll
The Werthenschlag Family
Platinum
Aliza and Yair Bendory
Barbara Berger
Lindsay and Adam Berger
Leah and Justin Bergman
Sharon and Josh Brickman
Glaucoma & Cataract Center of New Jersey (Amir Cohen, MD, MBA)
Debbie and Neil Kaplan
Sheree and Nathan Mandelbaum
Herbie & Dianne Mauthner
Esther and Murray Newman
Avi and Shana Shua
Yana and Kenneth Weiss
Gold
Mimi and Emanuel Besner
Saritte & Etai Harel
Barbara and Andrew Hutter
David and Judy Lentz
Luftig Family
Dara and David Orbach
Sima and Ben Schall
Michael Schertz
Fran Schwartz
Jacob & Miryam Schwartz
Frema Sobel
Shari-Beth and Jeff Susskind
Jeanne and Sheldon Waxman
Bronze
The Albert & Kaufman Families
Elizabeth and Jason Plawner
Sarah and Steven Epstein
Rose and Morris Handler
Eliane Levy
Debra and Michael Mamet
Liat and Jay Matthew
Pediatric Potentials
Cindy and Jacob Plawner
Rachel and Alan Rubin
Jill and Eric Sacks
Evan and Sarah Schonfeld