We are honored to present the
Francine M. Gordon & Phyllis and Richard Rosen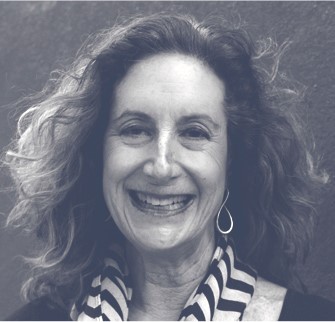 With her dedication and generosity, Fran established the HaZamir Beit She'an chapter on the Jewish Agency's Partnership platform, building the framework upon which our Federation partners sustain four of the six Israel HaZamir chapters. A Zamir Choral Foundation board member since 2014, Fran is a Jewish communal activist and creative philanthropist with over 40 years of involvement in the Jewish community. A native of Akron, Ohio, Fran sang in the Beth El Junior Choral Society under Cantor Jerome B. Kopmar as a child. She served as the second woman to be President of the six-state Central Region USY in 1975-76.
At the University of M
ic
higan, Fran was involved in the revitalization of the Sigma Delta Tau sorority, while majoring in Political Science. After graduating from the Boston University School of Law, Fran prac
ticed briefly in Newark, NJ before returning to Ohio. Following a brief career as a bank attorney, Fran was blessed to balance raising a family with volunteering with the Jewish Federation of Cleveland. Working with some of the leading professionals in the organized Jewish world, Fran was an early activist in the Jewish Agency for Israel's Partnership work, becoming involved in the Cleveland-Beit She'an partnership in 1995.
When HaZamir arrived in Cleveland in 2006, Fran's daughters, Rachel and Sarah joined and Fran became a passionate supporter of HaZamir Cleveland and then, HaZamir Israel. Fran now lives in New York City with her partner Bill Zukof, maintaining homes in both Cleveland and Jerusalem, and is very proud to be a member of the Zamir Chorale. She is even more proud to be the mother of Rachel, Raffi, Sarah and David and prouder yet of her granddaughters Shira and Mollie.
Phyllis and Richard Rosen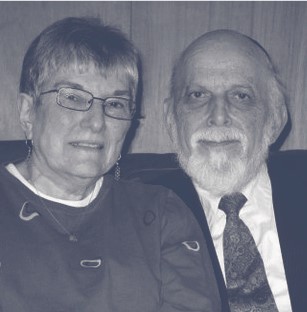 With a deep love of Israel and generous spirit, Phyllis and Richard helped create and sustain the HaZamir Jerusalem chapter. Phyllis, a Zamir Choral Foundation board member, and Richard met at Brandeis University in the late 1950s. Both were in the University chorus under Alfred Nash Patterson. Richard was also in the Gilbert & Sullivan Society. Both their careers involved computers in medicine: Phyllis starting at the University of Chicago in the early 1960s, and Richard's in the field of Diagnostic Radiology. Richard attended the Albert Einstein College of Medicine and after a stint in the Air Force, joined and remained on the faculty. Together, they founded Linens for Olim, an organization that collected and shipped 85 tons of linens and clothing to
olim
. Richard also organized and ran JCC for Israel, a letter-writing campaign in Westchester.
Phyllis and Richard have sung in several choruses over the years, including the Zamir Chorale, Shirah Choir, Westchester Jewish Choral Society and Kol Rinah. In addition, Phyllis has been in the Hudson Valley Singers. Through ZCF, they created the Jeanne R. Mandell Fund for New Music which annually funds the composition of new works that are premiered by ensembles associated with ZCF, becoming part of the growing Jewish choral repertoire.
Phyllis and Richard have three children, thirteen grandchildren, and one great-grandchild. One daughter and her husband, and ten of their grandchildren are in Israel, with one granddaughter serving as a "lone-soldier" in the IDF. One grandchild sings in HaZamir Jerusalem, with more expected.