PBCS Technology is the umbrella organization of Wizevents.com, WizAdJournal.com and Wizathon.com, established in 1984 in Baltimore. PBCS' primary focus today is to provide SaaS (Software as a Service) solutions to nonprofits to promote and manage events and fundraise. SaaS platforms include: online "peer to peer" social fundraising, online event registration and online ad journals.

WizAdJournal.com is an online virtual ad journal platform and service used by non-profit organizations to raise funds from sponsor placed ads, while saving organization staff time and money.

Wizevents.com is a robust event registration, management and reporting platform and service used by non-profit organizations to manage their event registration from beginning to end.
Wizathon is a customized online "peer to peer" social fundraising platform and service, for nonprofit organizations, that enables participants to promote a cause in order to raise charitable funds. Wizathon is used for running, biking, walking and swimming events.
PBCS understands the importance of listening to customer suggestions to assure that products incorporate new features to help customers stay competitive. Our team provides the guidance and expertise to help organizations optimize technology.
---
management team
Richard Levitas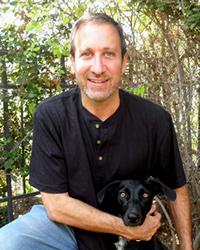 CEO
Rich has over 30 years experience in senior management and technical leadership positions designing, developing and launching creative IT solutions. Rich's professional career includes founding an IT company in 1984 that developed the PBCS Medical Practice Management System that was a top provider in the State of Maryland. He also held a senior management position for a mid-size IT company located in Northern Virginia with responsibility for a wide range of IT programs delivered to the U.S. Air Force, U.S. Defense Information Systems Agency and U.S. Social Security Administration. Rich has a BS in Information Systems Management from the University of Maryland.
Joyce Levitas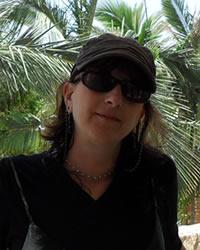 CTO
Joyce has over 25 years experience with a broad range of software development and database technologies. Joyce is the lead architect and developer of the PBCS suite of solutions for non-profits that includes: Wizevents, Wizadjournal and Wizathon. From 1988 through 1996, Joyce was the chief architect and lead developer of the PBCS Medical Practice Management System that grew to the 2nd largest local provider to private physicians in the state of Maryland. From 1996 through 2000, Joyce was an innovator in the education industry developing web-enabled technologically integrated curriculum activities for teachers and students. In the late 1980's Joyce developed a PC organizational and menu program that was distributed on over 100,000 computers, and an educational software product that received national attention and distribution in all Egghead Software and Babbage's retail stores across the country. Joyce is a graduate of the University of Maryland with a BS in Information Systems Management.
Ed Fleischer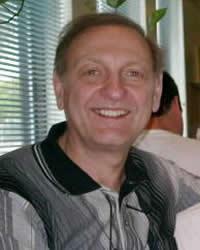 Executive Vice President
Ed has over 35 combined years experience in the advertisting agency, and publishing fields. As founder and president of Mid-Atlantic Photo, the first commerical phototypesetting company in the Mid-Atlantic region, he has a keen eye for layout and design.
Ed managed Mid-Atlantic Photo with a staff of over 30 employees, that produced hundreds of books and thousands of advertisments each year. Ed attended The University of Baltimore and majored in advertising and design. He is a 6 year veteran of the U.S. Army.